Kuae Noel Kelch
National President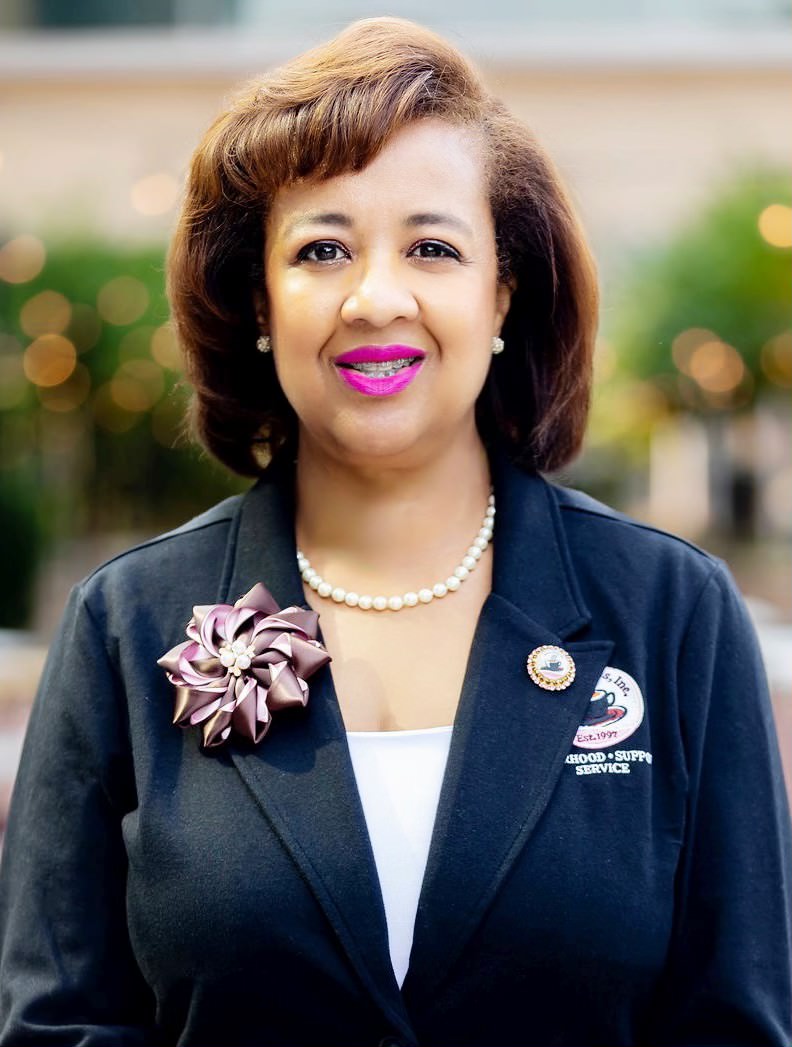 Kuae Noel Kelch is National President of Mocha Moms, Inc. and an Emmy-nominated journalist with more than 20 years of experience in the print, broadcast and online media. Currently she is an Editorial Producer for CNN on the national morning show New Day with Chris Cuomo and Alisyn Camerota, where she pitches and develops news segments, books high profile guests and covers breaking news, politics and the top stories of the day. She has written for a wide range of newspapers, magazines and websites, contributed to The Huffington Post and to the hyper local news site Baristanet.com. She is a former contributor to momtourage.com, an NBC Universal/iVillage sister site, and former featured columnist on mommytracked.com. She was also a contributing editor for Plum Magazine, a pregnancy and parenting magazine for women over the age of 35, and is the former editor in chief of Black Family Today, a national magazine geared toward African American parents of young children.

Kuae is a former producer for the award-winning newsmagazine Dateline NBC, as well as Headliners and Legends with Matt Lauer on MSNBC. Segments that she produced include stories about family stress, pregnancy and hypnosis, and the link between infertility and stress. While at NBC, she was the recipient of a National Headliner award for her work as field producer on a six-month investigative piece about Florida teachers with criminal backgrounds. She also produced a one-hour documentary on former Secretary of State Colin Powell.

Previously, Kuae was the first appointee in a new producer-training program with The Oprah Winfrey Show. Her broadcast experience also includes production work for ABC News, KYW-TV in Philadelphia and King World Productions. Kelch is a former education reporter for The Miami Herald. Her articles have also appeared in The Washington Post, The Philadelphia Inquirer, Electronic Media and in the critically acclaimed book, The Mocha Manual to a Fabulous Pregnancy by Kimberly Seals-Allers (HarperCollins, 2005). Her guest blog posts have appeared on Whitehouse.gov and EPA.gov, and her manuscript, "African American Mothers: Bringing the Case for Breastfeeding Home" appeared in the October, 2012 issue of Breastfeeding Medicine, the official peer reviewed journal of the Academy of Breastfeeding Medicine. She also contributed a chapter to the book, What Do Mothers Need? Motherhood Activists and Scholars Speak Out on Maternal Empowerment for the 21st Century (Demeter Press, Jan 2012).

Since 2010 Kelch has been National President of Mocha Moms, Inc., a non-profit organization with nearly 100 chapters in 29 states and a fast growing online presence of more than 100,000 followers dedicated to supporting mothers of color. Mocha Moms are actively engaged in weekly support group meetings, moms-only get togethers and a wide range of community service. They host educational summits, health and wellness symposiums and financial literacy workshops, march for babies, promote the importance of breastfeeding, global vaccines and cord blood donation, and support each other through the various seasons of motherhood. Over the past decade, Kuae has increased the visibility of Mocha Moms and highlighted the stories of numerous mothers of color, many of whom have made the choice to modify or eliminate their employment to spend more time raising their children. Mocha Moms has been profiled in The New York Times, The Washington Post, Essence and Ebony Magazine, and television segments have appeared on NBC Nightly News with Brian Williams, The Oprah Winfrey Show, Good Morning America and ABC's Nightline. In February of 2012, Kuae and her organization were invited to The White House for a historic Moms Summit with senior Obama administration officials, including EPA Administrator Lisa P. Jackson, in honor of National African American History Month. More than 150 Mocha Moms leaders traveled from across the country for the private briefing, marking an unprecedented milestone for the organization. She and her organization have participated in numerous White House events, including summits on Women and the Environment, Women and the Economy and a special event to honor girls involved in science, technology, engineering and math (STEM) hosted by the White House Council on Women and Girls.

Kelch has been interviewed by a wide range of media outlets including The New York Times, ABCNews.com, The Guardian, Redbook, JET, Nick Jr. Magazine, Plum Magazine, Care.com, Women's eNews, BlackAmericaWeb.com, BuzzFeed, Voice of America, NBC's The Griot, TheRoot.com and Oprah Radio. In 2013, she was one of three women featured in a New York Times Magazine cover story, "The Opt-Out Generation Wants Back In" which went viral, leading to appearances on NBC's Today Show, MSNBC's Morning Joe, as well as Jansing & Co. She and her family have also been featured in Real Simple, on CNN's The Dr. Drew Show and on HGTV's "The High Low Project." In November 2007, Kelch was featured in a segment about black stay at home mothers during a special five-part series on NBC Nightly News called "African American Women: Where They Stand." She has spoken on panels for the Center for American Progress, Plum Magazine, Catalyst, Rutgers University, Wagner College, the Association for Breastfeeding Medicine, and the Motherhood Initiative for Research and Community Involvement (MIRCI) in Toronto. Kuae is currently a member of the advisory board of iRelaunch, a comprehensive resource for professionals experiencing career re-entry.

Kelch holds a B.A. in Print Journalism from Howard University, where she was Campus Editor of the critically acclaimed student newspaper The Hilltop, a member of the Society of Professional Journalists, the Frederick Douglass Honor Society and the Golden Key National Honor Society. She also holds an M.S. in Journalism from Columbia University's Graduate School of Journalism, where she was awarded a fellowship with the Alfred I. DuPont Center for Broadcast Journalism.