2017 Mocha Moms Legacy Award Recipients
The National Board would like to thank all of the chapters who submitted names for the inaugural Mocha Moms Legacy Award. Our hearts were overwhelmed with joy to read the recommendations by chapter presidents about their nominees and how they exemplify the three pillars of our organization ~ Sisterhood, Support and Service.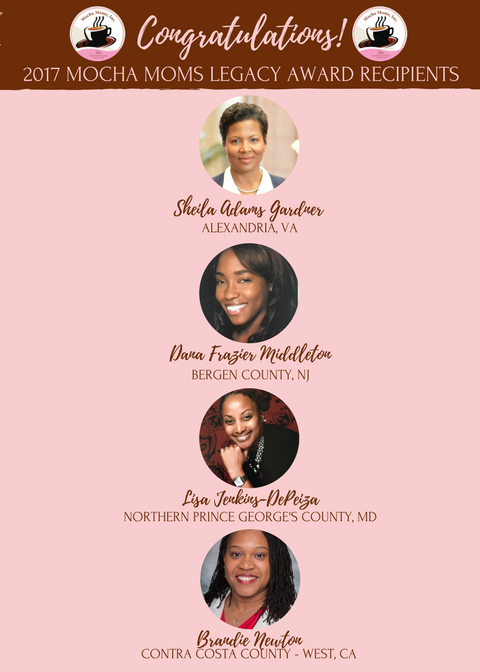 Award Criteria
Mochas within a local chapter who embody the Mocha mission of support, sisterhood and service. The Mocha must exhibit outstanding leadership skills, exceptional Mocha love through sisterhood and support, and a consistent commitment to community service activities. Nominations are submitted by Chapter Presidents. The executive board of the local chapter must also unanimously agree on the chapter's nominee.