Dru Ealons
National Director of Advocacy and Public Policy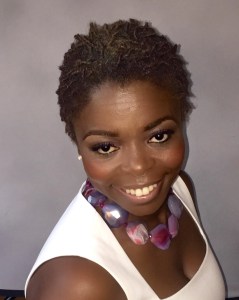 Dru served in President Barack Obama's administration as a presidential appointee at the U.S. Environmental Protection Agency (EPA). As a senior official at EPA, Dru served as the principle adviser on strategic stakeholder engagement to Administrator Lisa P. Jackson for all regulatory and non-regulatory announcements. In her role, Dru was responsible for establishing and managing strategic relationships with external national organizations and thought leaders. In fact, she was primarily responsible for the partnership between Mocha Moms, Inc. and the EPA.

Prior to joining EPA, Dru worked as the Director of Development for Pathways, a homeless shelter for women and children in Birmingham, Alabama. In this role, she served as the chief fundraising officer, managed Pathway's board of directors and served as the official spokesperson. Dru has also worked as the Diversity and Community Relations Executive for Southern Progress Corporation, a magazine and book publishing corporation.

Dru is the Founder and Chief Executive Officer of The Ealons Group, LLC, which provides consultation to for profit and nonprofit entities in the areas of strategic engagement communications, fundraising and project management. In addition to running her consulting firm and blog, www.druealons.com, Dru is a frequent guest on national TV News shows and public speaker. While Dru has her hands full with her professional career, she her role as a wife and mother are her main focus and priority. She is married to Corey Ealons, also a former White House official in the Obama Administration and currently an executive with Vox Global, and the mother of one son, Maxwell. She serves as the president for the Silver Spring chapter of Mocha Moms, Inc. and is a member of Alpha Kappa Alpha Sorority, Inc.