Mocha Blog
Women's History Month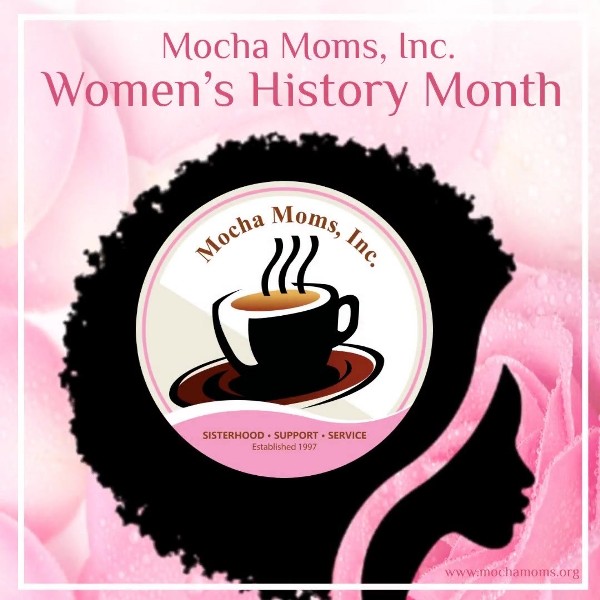 March is Women's History Month, a time for us to focus on the contributions women have made to our country- our history, our culture, our government, and our overall society. The theme for this year is "Celebrating Women Who Tell Our Stories". Too often, as mothers of color, our stories go untold. Let's commit ourselves this month to telling our children our stories, and the stories of those who came before us: our mothers, their mothers and all the women in our families who kept our families going.
Posted: March 7, 2023
---
A Special Welcome to Our Newest Chapters
We are excited to announce the newest Mocha Moms, Inc. chapters:
Hunterdon County, NJ
Central Houston, TX
Greater Houston, TX
Seattle, WA
Dane County, WI
If you would like more information on these chapters, visit www.mochamoms.org/chapters.
Posted: February 6, 2023
---
Mocha Moms, Inc. Statement on the Death of Tyre Nichols
Once again we have witnessed the murder of another Black man at the hands of police while calling out for his Mama. We didn't have to watch the video to witness the tragedy or experience the trauma. We all are the Mamas of Tyre Nichols, Armaud Arberry, George Floyd, Brionna Taylor, Tamir Rice, Sandra Bland, Trayvon Martin, and so many more.

We are tired.

We are infuriated.

We are heartbroken.

We are also motivated to see and make change. Black mothers have, throughout history, been the ones to affect change. Clearly, we have to do that now. There are many efforts to join. Let's start with the Color of Change petition for some very specific and realistic demands that closely mirror the demands we laid out in 2020, after the murder of George Floyd.
End the practice of pretextual stops, and give the Community Law Enforcement Review Board (CLERB) the power to hold officers accountable
Fund a civilian response unit
Eliminate the Organized Crime Unit (OCU), and have transparency and oversight over all special units
We're asking you to sign the Color of Change Justice for Tyre Nichols petition.
Posted: February 6, 2023
---
Meet Our New At-Large Mocha Director: Vetta Cash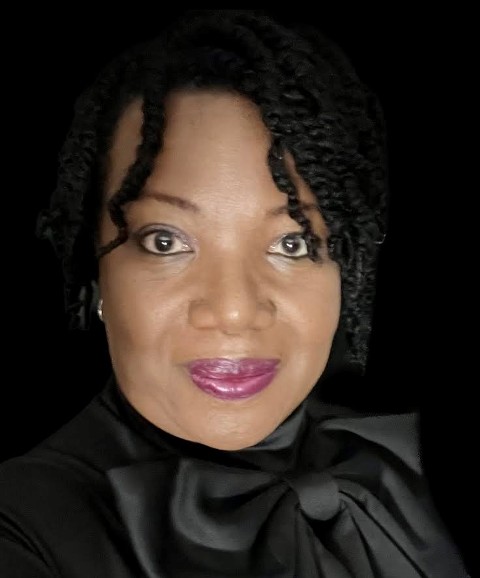 With a journal in her hand and heels on her feet, Vetta Cash converts any stage into a classroom. A seasoned educator, with a Master's Degree in Education Policy & Management, and five education and leadership related graduate certificates, she is passionate about helping women live from a posture of wisdom. She is the First Lady and Director of Women's Ministry at her church, a conference speaker, a magazine columnist, and author of five e-devotionals. She is the founder and director of the Brilliance Foundation, a philanthropic organization dedicated to improving access to literature for women and girls. Vetta's membership in Mocha Moms Inc., and other service organizations, affords her the opportunity to connect with other women to serve her communities.
Posted: December 5, 2022
---
Mocha Moms, Inc. #GIVINGTUESDAY
Mocha Moms, Inc is proud to be a part of this global celebration of giving. As a 501(c)(3) non-profit organization, we provide sisterhood, support and service for women of color as they journey through all phases of motherhood.

Help us as we continue to provide educational opportunities, leadership summits, workshops and advocacy guidance for mothers, and resources for our local communities.

EVERY LITTLE BIT COUNTS! CLICK BELOW TO GIVE!

WEBSITE

FACEBOOK
*All recurring gifts will be matched through December 31, 2022

INSTAGRAM

Posted: November 29, 2022
---
Pinktober - Breast Cancer Awareness
It's Pinktober! Our Mocha self-care includes breast care! Each year, Mocha Moms, Inc. celebrates our Pink Ribbon Warriors and brings awareness to breast cancer in our community. During October, and every month, it is important to be proactive and make breast health a priority. Prevention and early detection are key!

Here are a few easy reminders:
Have a mammogram
Maintain a healthy weight
Stay physically active
Eat fruits and vegetables
Do not smoke
Limit alcohol consumption
African American Women and Breast Cancer - What You Should Know:
A US woman's lifetime risk of breast cancer is 1 in 8.
Breast cancer has the highest mortality rate of any cancer in women between the ages of 20 and 59.
African American women have a 31% breast cancer mortality rate – the highest of any U.S. racial or ethnic group.
Among women younger than 45, breast cancer incidence is higher among African American women than White women.
Younger women in general, and younger African American women in particular, are more likely to present with the triple negative subtype of the disease, a subtype that is both more aggressive and associated with a higher mortality.
Additional Resources:
Healthy Living & Personal Risk Guide
African American Women and Breast Cancer
Posted: October 3, 2022
---
October is Domestic Violence Awareness Month
The National Coalition Against Domestic Violence launched this month nationwide in 1987 "to not only educate and raise that awareness but bring the support and strength that domestic violence victims need." According to the Coalition, an incident of domestic violence occurs in the U.S. every 15 seconds. Think about that Mochas. Every 15 seconds. Around 10 million people are impacted each year, and it's not just women…men and children too. In most instances, it occurs behind closed doors, in secret. Victims are often fearful and suffer in silence. Chances are you know someone who is currently suffering or has suffered the pain of domestic abuse. It can happen to anyone. You, yourself, may even be a victim…yet often, nothing is done about it. We must break this chain of domestic abuse that dampens our souls and damages too many of our families. We must not only support those who are victimized, often we need to be the ones to stand up and be their voice. Shout it from the mountaintops ladies…nothing about domestic violence is okay.

To learn more about the warning signs of domestic abuse, visit domesticviolence.org.

If you or someone you know is in desperate need of help, contact the National Domestic Violence Hotline for anonymous, confidential assistance at 1-800-799-7233.

Spread the word and never forget…we are each other's keeper.
Posted: October 3, 2022
---
2022 Chapter of the Year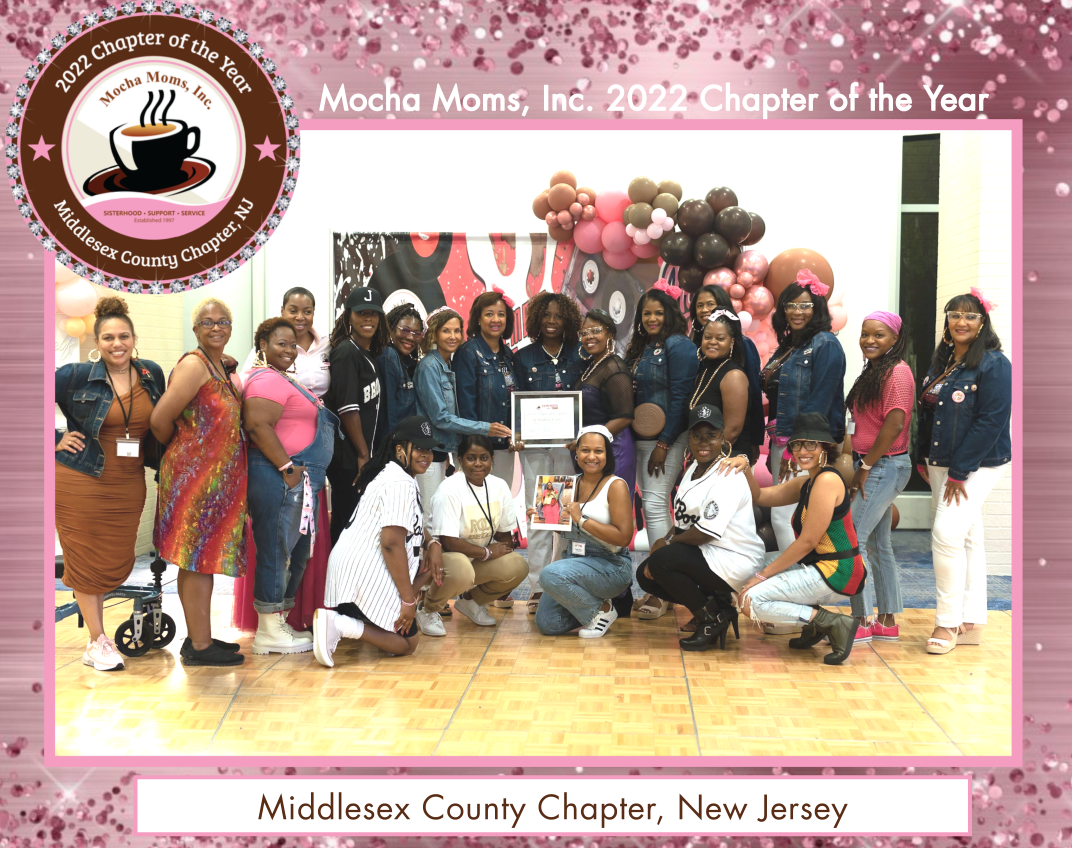 We have exciting news to share! Several chapters from across the country submitted to be crowned our 2022 Mocha Moms, Inc. Chapter of the Year (COTY), the highest honor bestowed upon a local chapter which exemplifies excellence in meeting national directives, sisterly engagement, chapter operations and community service during the calendar year.

Our National Board of Directors, Regional Directors, Network Directors and State Coordinators thoroughly reviewed submissions. During our 25th Anniversary Celebration weekend on September 17, 2022, the Middlesex County Chapter of New Jersey was announced as the winning "small but mighty" chapter that stands out, above the standard, in Mocha Moms, Inc.! Join us in congratulating them on their extraordinary chapter.
Posted: September 27, 2022
---
2023 Renewal Season Begins October 1, 2022!
Our yearly renewal period begins this Saturday, October 1st! All who join or renew their membership on October 1st or later will have a valid membership thru December 31, 2023. To renew your membership on October 1st, visit www.mochamoms.org/renew.
Posted: September 26, 2022
---
Crisis in Jackson Update
On behalf of the National Board, New Horizon International Church and the Jackson, MS community say thank you. A few weeks ago, we asked the Mocha community to stand in the gap and answer the call to partner with New Horizon International Church in Jackson, MS to ensure residents received the necessities we all enjoy. Through our collective giving of essential items, Mocha Moms, Inc. donated $3,624 worth of items to this community! Donated items included pampers, wipes, Clorox wipes, body wipes, toothbrushes, toothpaste, sanitary pads, tampons and microwavable food items. As we stated before, no contribution is too big or small and the items were very much appreciated by the community. Thank you Mochas for digging deep and giving back to make the community stronger.
Posted: September 26, 2022
---
Meet Our New MD/DC State Coordinator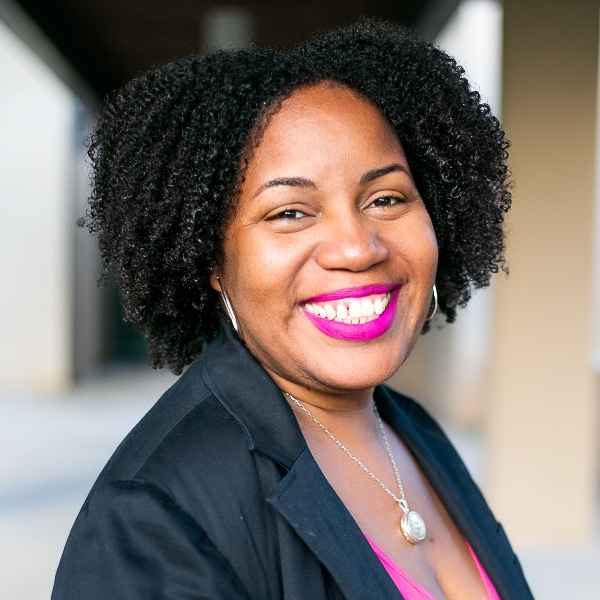 Educator and community leader, Shanea Smith Bradley, has been investing in parents and students for over 2 decades and continues to be an active community member serving as Girl Scout Troop Leader, PTA Committee Member, Howard County Public School System Instructional Materials Critical Reviewer and Charter Member of The Junior League of Howard County. Shanea continued her leadership serving as President of Mocha Moms of Howard County as well as Chapter Secretary, Co-Chair of the Social Committee and now is excited to be the State Coordinator of Mocha Moms of DC/Maryland.

Miami-native Shanea has a Bachelor of Arts degree from Howard University and Masters of Special Education degree from Trinity University. An avid Miami Heat Basketball fan, she enjoys beach vacations, reading and spending time with her husband and three children.

Shanea is eager to serve Mocha Moms in this capacity and is looking forward to connecting with new Mochas, building relationships and continuing to grow Mocha chapters in the DC and Maryland area.
Posted: September 12, 2022
---
Parent Nation: Mental Health For Our Kids Through Music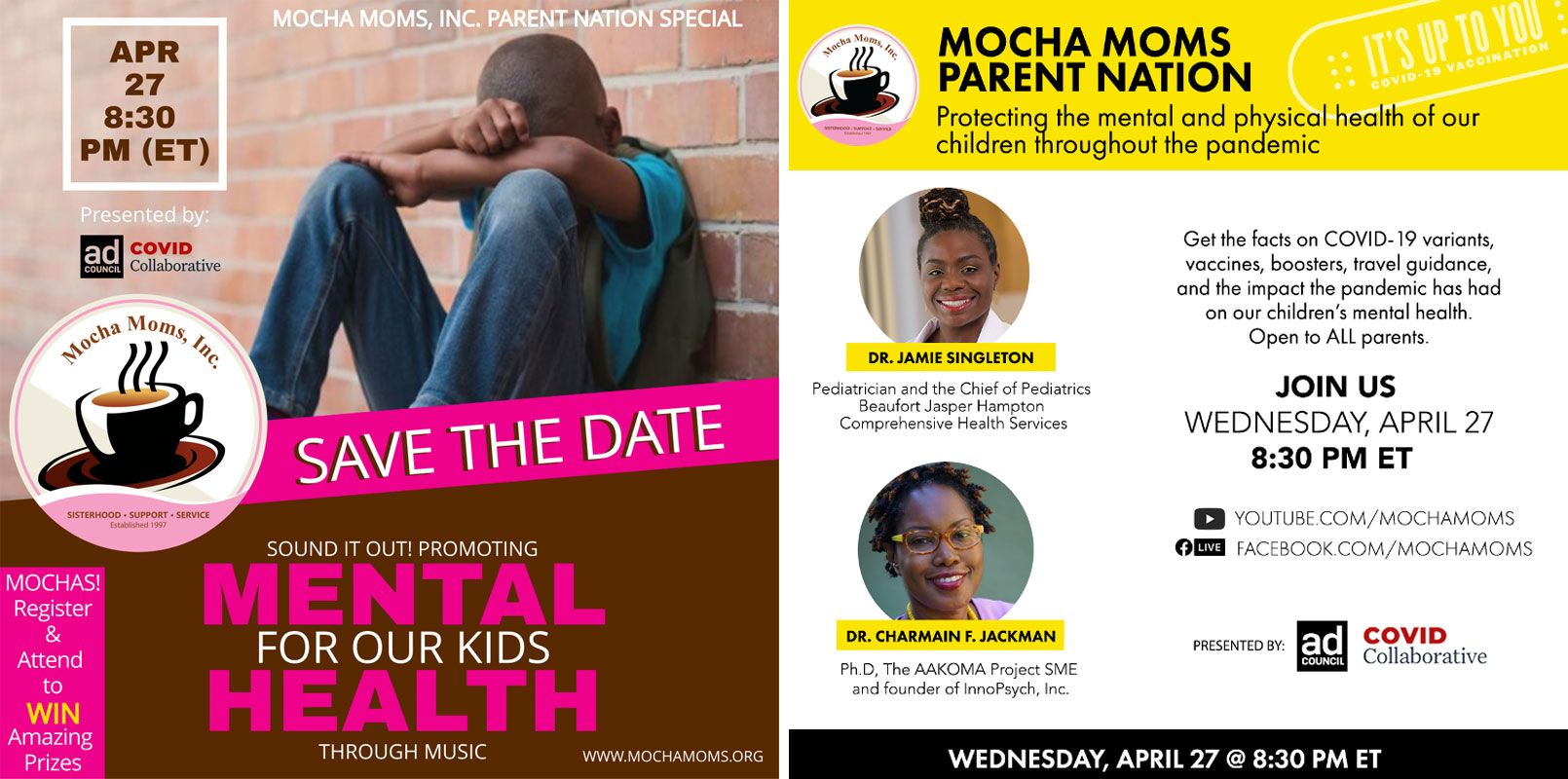 "When your child can't find the words, help them find the lyrics."
Mental health is an important topic that is often overlooked, especially in our communities and during the pandemic. This month's MOCHA MOMS, INC. PARENT NATION SPECIAL will focus on helping our children navigate their mental stability through an Ad Council music program called SOUND IT OUT!

Join us Wednesday, April 27th at 8:30 PM (ET) and invite a friend to join you! We will go live on Zoom, YouTube and Facebook.

You don't want to miss this innovative method to promoting mental health in kids! Click HERE to register.
Posted: April 25, 2022
---
Mocha Moms, Inc. Congratulates Judge Ketanji Brown Jackson
The National Board of Mocha Moms, Inc. is thrilled that Judge Ketanji Brown Jackson will soon be Justice Jackson. What a historic achievement! For decades, there have been brilliant Black women jurists well-qualified to sit on the United States Supreme Court. We commend President Joe Biden for making this long overdue nomination. Judge Jackson is the first Black woman named to the Supreme Court, but not the last. Maybe one day it will be one of our Mocha babies. Because of Justice Jackson, our children know they, too, can ascend to the highest court in the land!

With Much Mocha Love!

Kuae, Cheli, LaShaun, Kim, Shalaun, Danae and Cassandra
The Mocha Moms, Inc. National Board
Posted: April 8, 2022
---
White House + Mocha Moms, Inc. Doctors' COVID Chat
Join us on Wednesday, March 30, 2022 at 8:30 pm ET for our first White House + Mocha Moms, Inc. Doctors' COVID Chat featuring White House officials, partners and our own National President Kuae Kelch. This conversation will answer your questions and concerns, address vaccinations, truths and myths, as well as provide data and updates. Submit your questions HERE.

This event is OPEN TO THE PUBLIC. Please share with your family, friends and colleagues.

Click HERE to register.
Posted: March 28, 2022
---
Meet Our New National Director of Community Services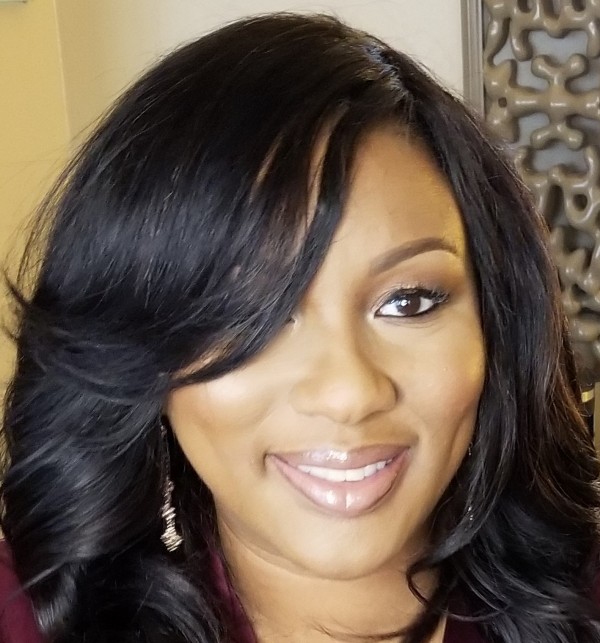 Cassandra Johnson has been appointed to the National Board of Directors as our National Director of Community Service. Cassandra has been a member of Mocha Moms for 14 years, most recently serving as the State Coordinator MD/DC for the past 5 years. Prior to her State Coordinator position, she faithfully served the Northern Prince George's County Chapter in numerous leadership positions.

Professionally, Cassandra has had an exemplary career in the biopharmaceutical industry for over 20 years. Cassandra is currently the Regional Trainer/Executive Institutional Specialist for the Mid-Atlantic area at the leading biopharmaceutical company, Gilead Sciences. She has been the recipient of multiple sales and training awards, and most recently received the 2021 Director's Award.

Cassandra is a woman of grace and has a passion for her community. She is a very methodical, resourceful, business-oriented woman, who puts Christ first. She has a positive attitude and a winning spirit with the insight to see the big picture in order to accomplish organizational goals and objectives. It is this attitude and spirit that she will bring to our organization to elevate Community Service programming and unfadingly support chapter initiatives.

Cassandra holds a Bachelor of Business Administration degree in Marketing from Howard University. Additionally, she has obtained certificates from Yale University including, Science of Well Being, Negotiation & Financial Markets.

Cassandra is originally from Connecticut, and currently resides in Maryland. She is a wife and mother to two of her biggest accomplishments, daughters Morgan and Nyla.
Posted: February 4, 2022
---
Meet Our New At Home Network Director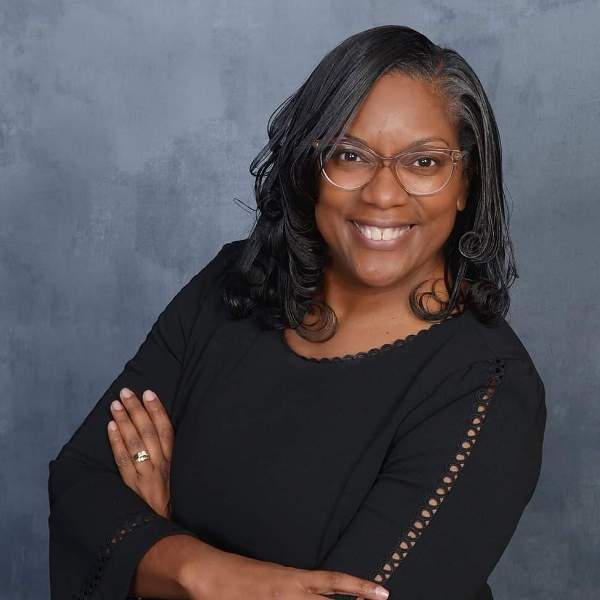 Valerie Young has been an at-home mom since 2008 which is the same time she joined The Northern Prince George's County, MD chapter. Since joining Mocha Moms, Inc., she has served as Co-President, Treasurer, Daytime Support Group Chair, and has volunteered for many chapter sponsored events. She was born in Washington, DC, and raised in Maryland.

Prior to having children, Valerie was employed as a human resources manager. In that role, she worked with managers to recruit new staff and conduct employee evaluations. She also oversaw the administration of employee benefits and worked with employees to ensure that a positive workplace environment was maintained. She has always loved working with people.

Valerie obtained a Master's in Management with a concentration in Human Resources Management from The University of Maryland, and a Bachelor's of Science in Marketing from Morgan State University. She has been married for 24 years to her college sweetheart, and they currently reside in Bowie, MD with their two children. She is a Silver Star member of Alpha Kappa Alpha Sorority, Inc., and a Life Member of The Morgan State University Alumni Association. She loves reading, exercising, and baking.

To connect with Valerie, email click HERE.
Posted: January 24, 2022
---
#GivingTuesday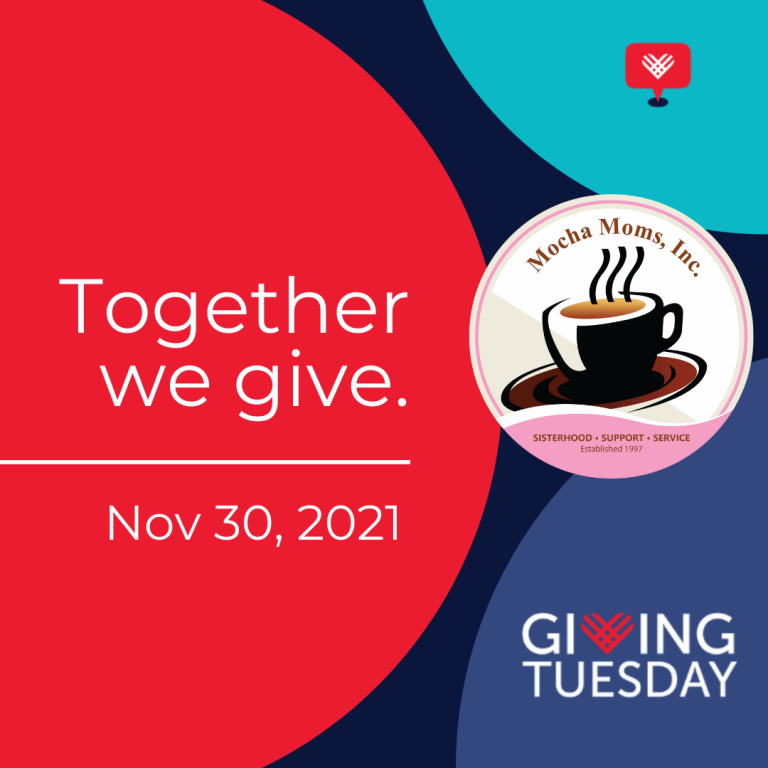 Join us on Tuesday, November 30, 2021 for the Mocha Moms, Inc. Holiday Fundraiser on #GivingTuesday! Your contribution will make an impact, whether you donate $5 or $500. Every little bit helps to support our national programs, chapters, members and the communities we serve.

Click HERE to donate! All November 30, 2021 donations will be matched!

Mocha Moms, Inc. is a non-profit organization whose primary focus is sisterhood, support and service. Through local chapters and online engagement, Mocha Moms, Inc. provides support, educational conferences, leadership seminars, webinars and workshops for women of color as they journey through all phases of motherhood while advocating for them nationally.
Posted: November 15, 2021
---
Time To Renew for 2022
In all things there is a season and, for Mocha Moms, this is the time to renew your membership! The last two years have shown us just how much we need each other and just how much we can do together. Over this time of change due to a pandemic, you all came together in sisterhood and continued to find ways to connect and support each other. We hope that you all value that connection enough to renew your Mocha Moms membership today! In fact, we hope you value the sisterhood so much that you also ask others to join. We are looking forward to all we can do together in the year ahead!

Click HERE to join/renew your membership through 12/31/2022.
Posted: October 25, 2021
---
Pinktober - Breast Cancer Awareness
October is PINKtober! Mocha Moms, Inc. celebrates our Pink Ribbon Warriors and brings awareness to breast cancer in our community.

Here's what we know:
Breast cancer affects more women than any other type of cancer and is the leading cause of cancer-related deaths among women.
Among women younger than 45, breast cancer incidence is higher among African American women than White women.
African American women have a 31% breast cancer mortality rate – the highest of any U.S. racial or ethnic group.
Younger women in general, and younger African American women in particular, are more likely to present with the triple negative subtype of the disease, a subtype that is both more aggressive and associated with a higher mortality.
While we can't prevent breast cancer, it is important to be proactive about our health. Doing so will help reduce the risk for certain types of cancer.

Make your breast health a priority! Prevention and early detection is key. Here is an easy checklist of reminders:
Have a mammogram
Maintain a healthy weight
Stay physically active
Eat fruits and vegetables
Do not smoke
Limit alcohol consumption
See these resources for more information:
Posted: October 4, 2021
---
Domestic Violence Awareness Month
October is National Domestic Violence Awareness month. According to the U.S. Department of Justice, approximately 1.3 million women and 835,000 men are victims of physical violence by a partner every year. About 85 percent of domestic abuse victims are women and 15 percent are men. The statistics are alarming for people of color who are disproportionately affected and may find it difficult to seek help. It is vital that we continue to discuss this epidemic of abuse in our community year round, know how to recognize it and seek help. Domestic violence can come in many forms, including physical, emotional, psychological and financial.

If you are experiencing domestic abuse, please go to the National Domestic Violence Hotline for help. If you are in danger, call 911.
Posted: October 4, 2021
---
"SHE IS" Mocha Theme Song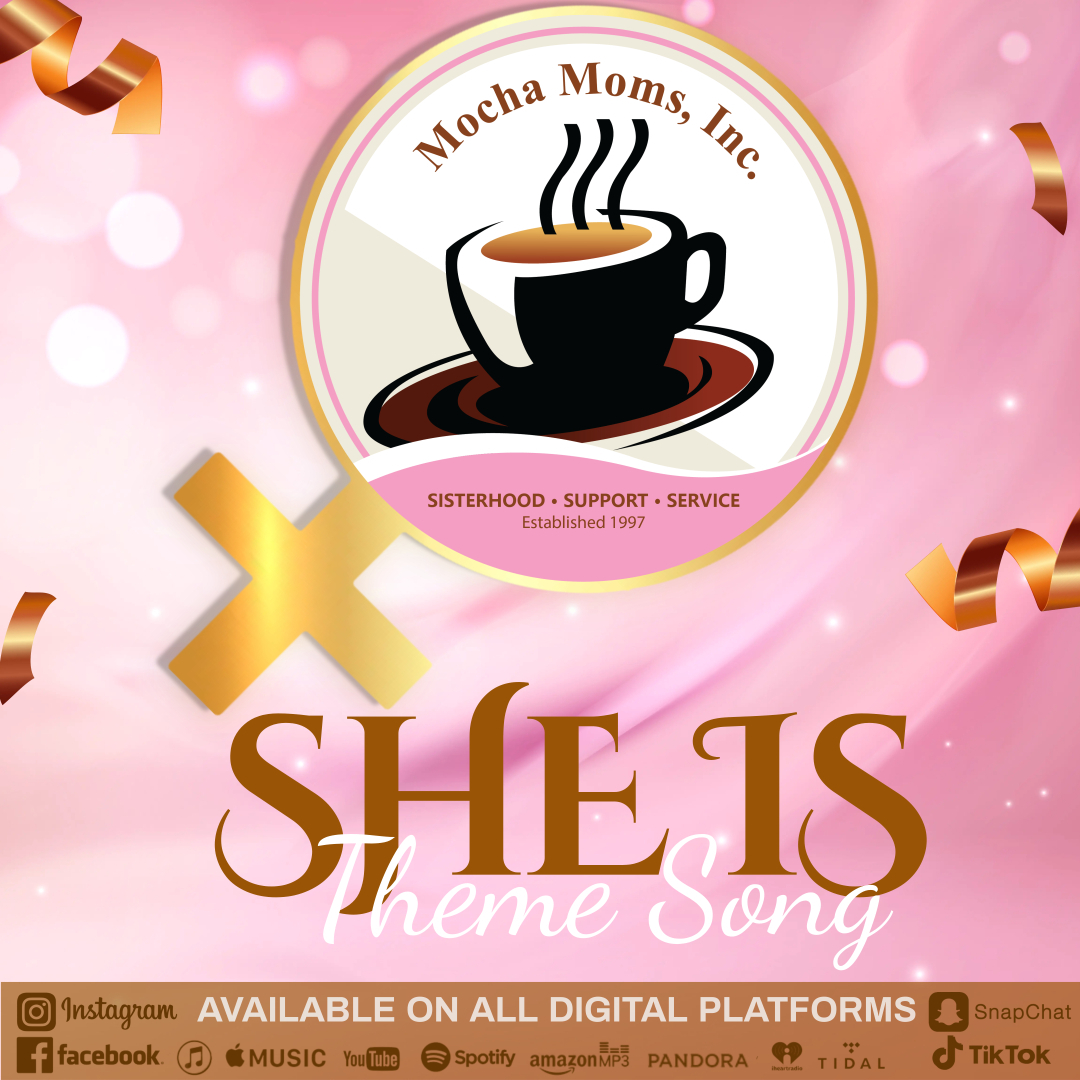 Start the music! Our MOCHA THEME SONG is now available on ALL DIGITAL PLATFORMS! Dance to the sounds of "SHE IS" with your Mocha Sisters to kick off your chapter meetings, special events, community service, Moms' Night Out/In and Mocha Holidays.

Simply search "SHE IS" by LaShaun Martin, our own VP, on: TIKTOK! Siri and Alexa will also rock it for you! COMING SOON to: Snapchat, Instagram and Facebook stories!

iTunes
Apple Music
Spotify
YouTube
Amazon Music
Pandora
Tidal
Posted: September 10, 2021
---
Meet Our New Parent Nation Coordinator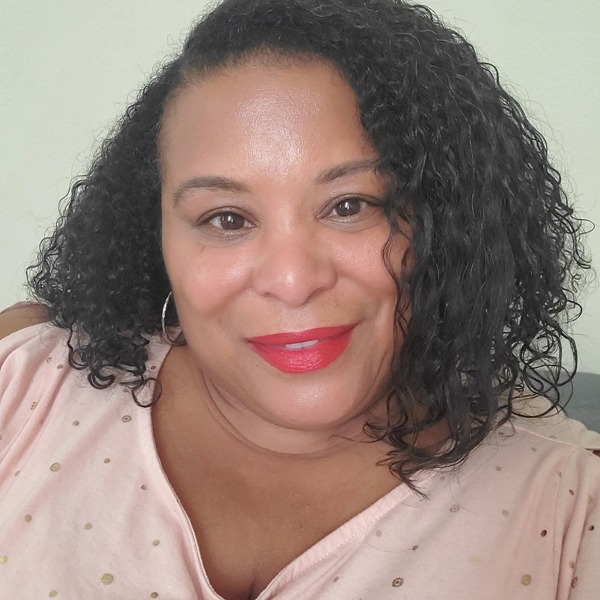 Linda Adams Williams was born and raised in San Francisco, both of her parents served in the US Army during the Vietnam Conflict and were stationed at the Presidio. Her father was deployed to Vietnam during her mother's pregnancy and met Linda for the first time 5 months after her birth. Her parents taught her to be independent, to self-advocate, to love the Lord and do well in school.

Linda has been married to her husband, Lance for 21 years. She is the mother of 3 daughters, Sharmian (35), Amiel (18),Olivia (13), son in law (Ayodele) and has one grandchild (so far). Her first daughter was born when she was only 15 years old. Determined to not become a "statistic" She never missed a day of school during her pregnancy, except for the day Sharmian was born and two weeks after. After graduation, Linda attended CSU, Sacramento and earned a BA in Ethnic Studies. Throughout college she supported herself and Sharmian with financial aid grants and student loans, and public assistance until she got her first paycheck from her first full time job at a non-profit organization providing college and academic advising to underrepresented students in San Francisco..

Linda is a charter member of the Contra Costa-West chapter since 2004. Since becoming a Mocha Mom, Linda has developed lifelong friendships and a sisterhood with mothers across the nation. Her fondest memories of being a Mocha are Moms Night Out and Girlfriend Getaway weekends. She absolutely adores her Mocha sisters and cherishes these relationships.

Linda is currently the Site Operations Manager at Richmond Charter Academy, she has served her community for 28 years providing college advising, educational support and academic intervention services to youth in Oakland, Richmond and San Francisco. Linda is also the president and founding member of the Black Parent Advisory Group for Albany Unified School District. Her favorite quote is "Every child can learn, just not at the same time and not in the same way." She practices this mantra daily by meeting students where they are and providing the resources they need to reach where they want to be.

To connect with Linda, email click HERE.
Posted: May 17, 2021
---
Mocha Tweens and Teens Network
Donna C. Clayton, Tweens and Teens Network Director
The pandemic has deeply impacted people of all ages, but imagine being a tween or a teen during this time. They are missing a friend group, a sports team, a club/organization, and have been trapped in the house for what feels like forever. In light of these times, the Mocha Tween and Teen Network is here to provide a platform that fosters creativity and encourages expressions & connections with other Mocha TnT (tweens and teens) in a safe, virtual environment.

The Tweens and Teens Network is run at the chapter level by the Tweens and Teens Network Chapter Liaison with the assistance of the chapter president and chapter board. If you have tweens and teens, now is a great time to join the network. All current Mocha Moms, Inc. members are welcome by clicking HERE.
Posted: April 12, 2021
---
Mochas with Adult Children
Debra Stern, Mochas with Adult Children Network Director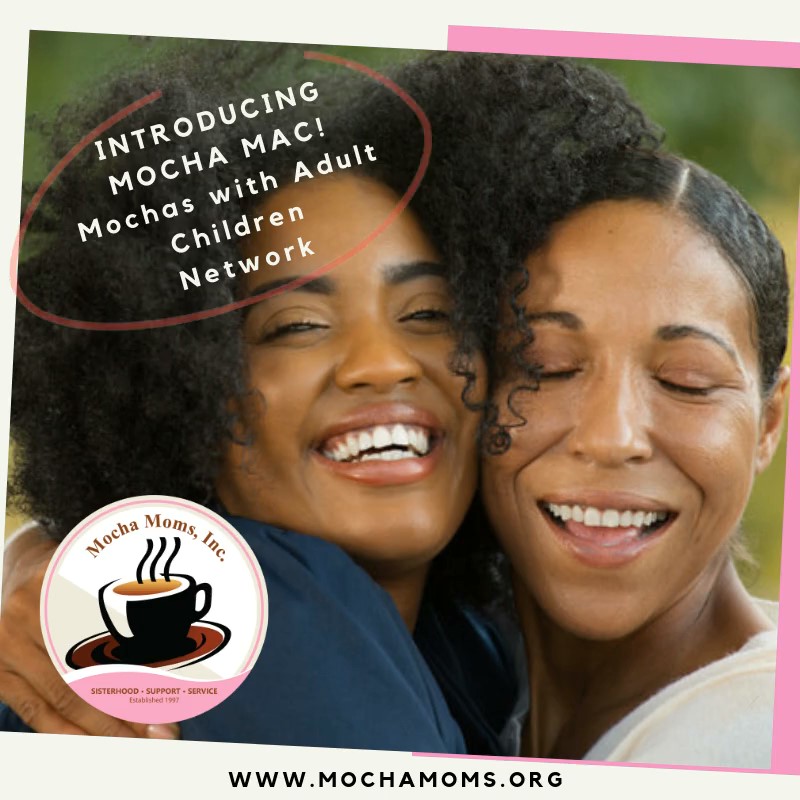 As we move into the mothering phase of our lives where our children are grown and flown, as we face an empty nest, as we work through the changing role of ourselves to our adult children, the power of Mocha Moms sisterhood is still as important for you as it was when our babies were babies. The Mochas with Adult Children Network (Mocha MAC) was developed for all of the Mochas out there moving into the new phase of their mothering journey where the kids are grown and flown. Many Mochas in this stage of their lives, with children who are college-aged and beyond, still want to connect with other Mocha Moms on a similar life path and this network is there for you.

The Mocha MAC is a new and exciting network for Mocha Moms, Inc. as the organization moves forward to acknowledge the different phases of the mothering journey. Mocha MAC has quickly become a space for Moms to come together to talk about this new role, share resources on life at a certain age and explore the many layers of being the parent of adult children. The mothering role is still significant, but different. The needs of the family are different. The support and connection that we all had with Mocha Moms when our children were young is still necessary as our children grow and family dynamics shift. The questions and concerns are still there, the need for support and sisterhood still necessary. Whether you are parenting an older teen or young adult in high school and college or adjusting to an empty nest, the Mocha MAC Network might be just the right community of Mocha Moms like you.

The Mocha MAC network has been going strong for almost one year now. As a network with Moms all over the country, we have leaned into the virtual world to put together a variety of programs of interest to the group. Kicking off with a virtual Book Club Zoom focusing on the book Grown and Flown: How to Support Your Teen, Stay Close as a Family, and Raise Independent Adults by Lisa Hartman and Mary Dell Harrington, the network has been meeting on a monthly basis around many fun and interesting "virtual" experiences, including cookie exchange, Paint and Sip and Vision Boarding.

Debra Stern, the Mocha MAC Network Director, is a mother of two grown and flown daughters in college and one son still at home in high school. The group has quickly gelled into a supportive group of Moms at similar places in their mothering journey. Along with the monthly meetings, the group has ongoing communication to provide support to each other as Mocha Moms do.

If this sounds like just the network you are looking for, we hope that you will consider joining the network. We welcome any new current Mocha Moms, Inc. members and if you are interested, click HERE to join the network.
Posted: March 29, 2021
---
Meet Our New South-Central Regional Director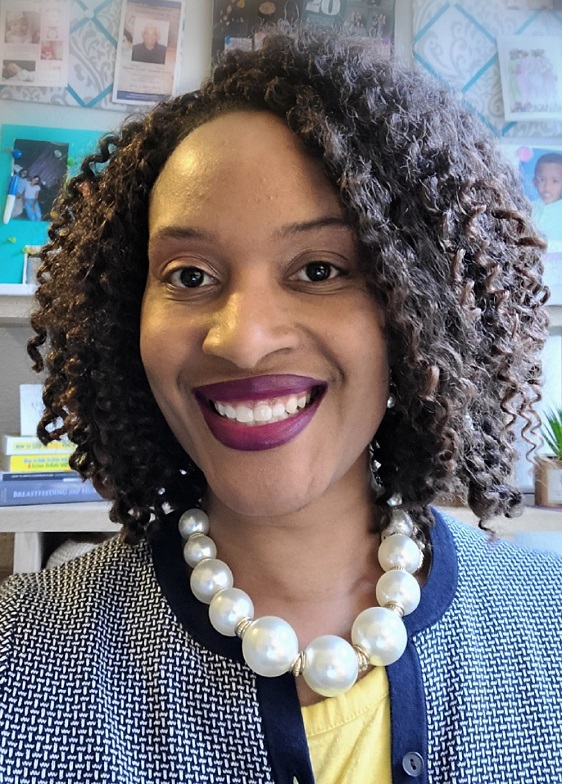 Mocha Tenise N. Hordge is a member of DFW- South. A Colorado native, Tenise has lived all over the country and has traveled all across the world, even living in Switzerland prior to starting a family in Texas. As a married mother of 2 young children, Tenise considers Mocha Moms "her tribe" and most recently served as Chapter President, DFW-South prior to becoming the South Central Regional Director. Tenise is currently the Director of Program Management and Transformation of a global medical device company and also recently launched a private lactation firm to help mothers achieve their breastfeeding goals.

As the newly selected South Central Regional Director, Mocha Tenise aims to establish new chapters and both reinvigorate and reunite the membership within the region. In addition to enjoying down time with her husband and family, in her spare time, Tenise loves to binge watch shows on Netflix and cooking with her daughter.

To connect with Tenise, please email click HERE.
Posted: March 22, 2021
---
Marriage Support Network
Brooke Hawkins, Marriage Support Network Director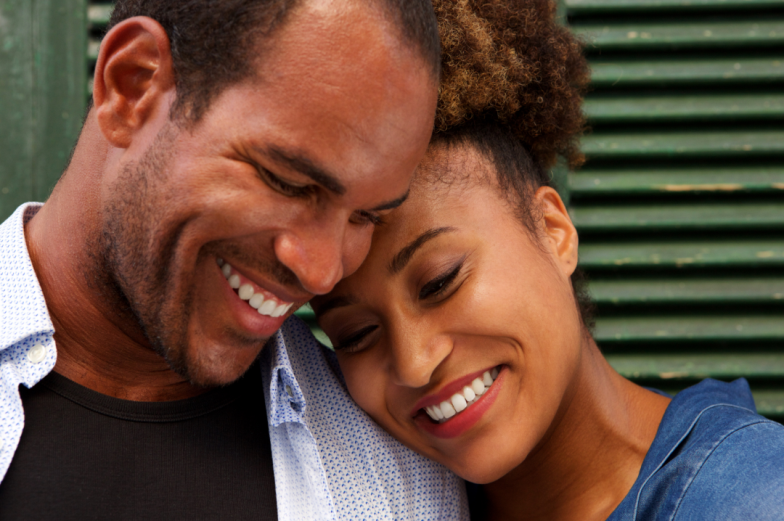 This pandemic and quarantine have been challenging for all of us, especially as it relates to marriage. Pre-pandemic, most couples saw each other for a couple hours during the week, and maybe a few more hours on the weekend due to work, family obligations, and sometimes just the desire to have a break. But with most people having to work from home, or being laid off, couples are spending more time together than ever. I recall someone saying, "I didn't sign up to be married 24/7!"

This is where the Marriage Support Network comes in handy. Just like Mocha Moms, Inc. is designed to offer support at every stage of motherhood, the Marriage Support Network is available for the same purpose. Being in close quarters with your spouse for close to a year can have varying effects on people. While some people have grown closer, others have started to feel boxed in and trapped. Both feelings are valid but sometimes you need the support of other married Mochas to make sense of it all.

To be clear, this network is not a substitution for therapy. We are not licensed or qualified to provide the type of assistance that some major marital problems require. There are no long couches over here!

But what the Network does offer is a safe space to request advice, receive information, and occasionally be challenged to go the extra mile in your marriage. Currently, members are involved in an Intimacy Challenge and every week they are given a task ranging from asking their spouse how they want to be loved; having a spontaneous date night; or indulging in self-care so they can be the best spouse they can be.

The Network also assists chapters in planning their Black Marriage Day and Single Parents' Day celebrations. Though the Network is specifically for married Mochas, we show the utmost love and support to all of our single Mochas as well.

In the future, the Marriage Support Network would love to host mini marriage conferences that focus on intimacy, financial education, communication, etc. We are here to offer support in whatever capacity is needed.

Marriage, like motherhood, has its ups and downs and its unique challenges. I can't think of a better way to conquer these challenges than with the judgment free support of my married Mochas.

We welcome any new current Mocha Moms, Inc. members and if you are interested, click HERE to join the network.

*Note: We understand that not all of our Mochas are married and I would be remiss if I didn't encourage chapters to make sure they do not neglect their single members.
Posted: March 8, 2021
---
Homeschooling Network Is Here For You!
Onnikah Randolph, National Homeschooling Network Director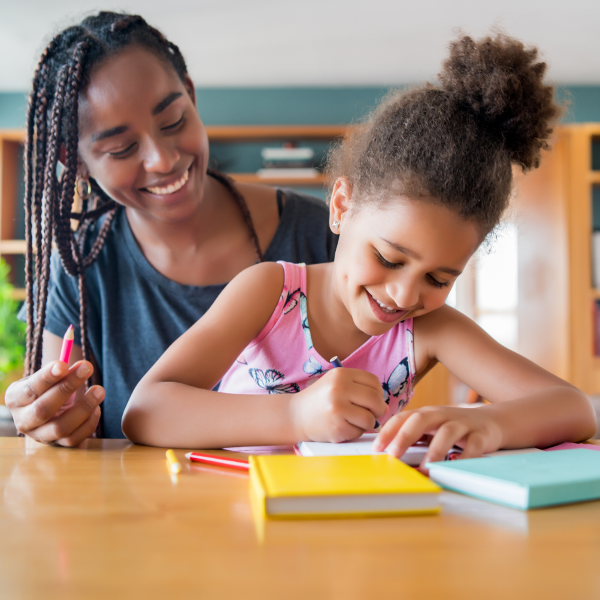 Now more than ever before, we as mothers have been called upon to not only be our child's first teacher as a parent, but to also continue to educate them far beyond the "norm." For some of us Mochas, educationally, this pandemic has been no different than any other school year. And for some, like myself, we made a decision last school year to take on the responsibility of Homeschooling our children, our way, in our home. For MANY more Mochas, this pandemic has brought on far more of an educational load than we ever expected or even desired to engage in with our children. No matter the side of the spectrum you find yourself on as a Mocha, the Homeschooling Network is here for you.

The Homeschooling Network is here to be a safe haven as well as a resource for Mochas that are taking on the responsibility of homeschooling their child(ren). Homeschooling has so many layers as well as choices for us to make. You may be a Mocha that is schooling your child at home while they attend class with their local community school online daily. You may also be a Mocha that decided years ago that homeschooling is the best option for your child and family. Then there is also the Mocha that has been schooling their child at home during the pandemic and, somewhere along the way, is debating if you would like to take on homeschooling full time with your child(ren). No matter where you are in your homeschooling or schooling at home journey, the Homeschooling Network is available to be a resource.

As a homeschool network, we are here to provide support, education, resources, laughs, and even MORE support to one another. We understand the challenges and triumphs that can come along with homeschooling. We are here to discuss the topics that are of most importance to you. The Homeschooling Network is here to celebrate, be your sounding board and help you maintain your sanity throughout your homeschool journey. You are not alone. There are some homeschool Mochas that speak your language and have your back!

The Homeschooling Network encompasses a group of likeminded Mochas who are able to see and identify the need for and the benefits of homeschooling their children to become the best versions of themselves possible through a way that may not be viewed as the "norm" where you reside.

This network is a private network that is available to current members of Mocha Moms, Inc. only.

Members, feel free to join the Homeschooling Network HERE. If you have any questions, about the network, please clickHERE.
Posted: February 22, 2021
---
Mocha Pink is Going Red!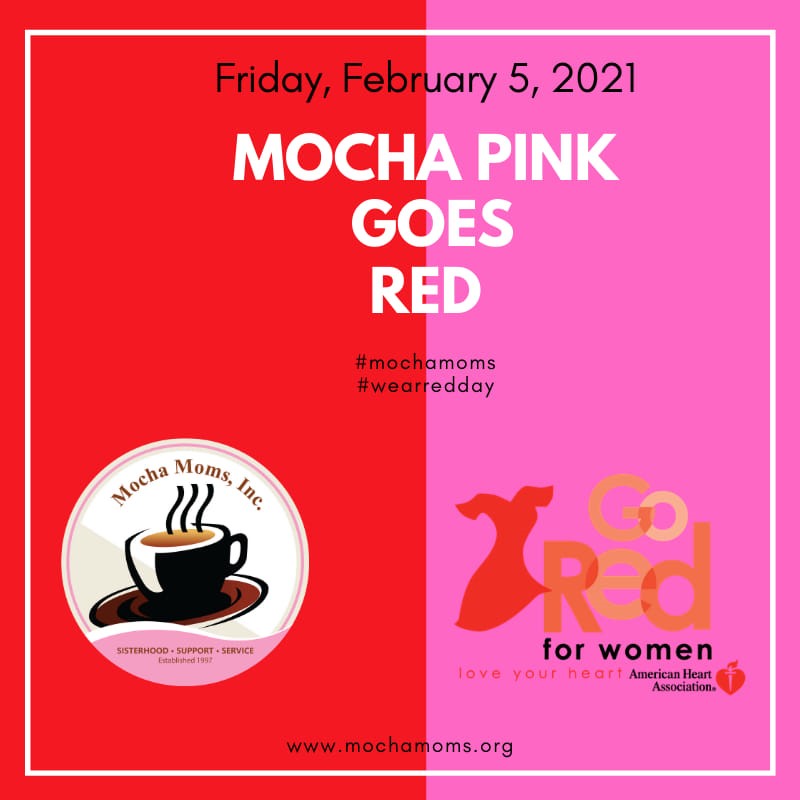 On Friday, February 5, 2021, Mocha PINK is going RED! We're wearing red on National Wear Red Day to raise awareness about cardiovascular disease in women. Be sure to tag us with your photos on social media. #mochamoms #wearredday.

See important information for women's heart health: www.heart.org.
Posted: February 1, 2021
---
Martin Luther King, Jr. National Day of Service
Tiffany Kerr, National Director of Community Service
The 26th Anniversary of a day "on," not a day "off."

As we take a moment to pause, reflect and honor the man who continues to inspire our nation, we remember the love that was emphasized in service and encouraged by how we treat one another. We think back with humility how much our people wanted equality no matter their race, color or creed. We strive to pass on this history and mission of servitude. Martin Luther King, Jr. is a reminder of the work we all can do.

2020 brought its challenges, resulting in so many people in need and struggling just to get by. Mocha Moms responded across the country and made it a priority to serve their local communities. Even in the midst of a pandemic, Mocha Moms strived to uphold consistent, meaningful service.

The National Board of Mocha Moms, Inc. congratulates each chapter and all members for thinking of others and sharing the spirit of Mocha love and service.

Mocha Moms, Inc. Serves Communities Nationwide!
Posted: January 18, 2021
Click here for the 2020 Mocha Blog archives.