Mocha Blog
My Son is in Jail
Cheli English-Figaro, Esq., Co-Founder and National Board Member, Mocha Moms, Inc.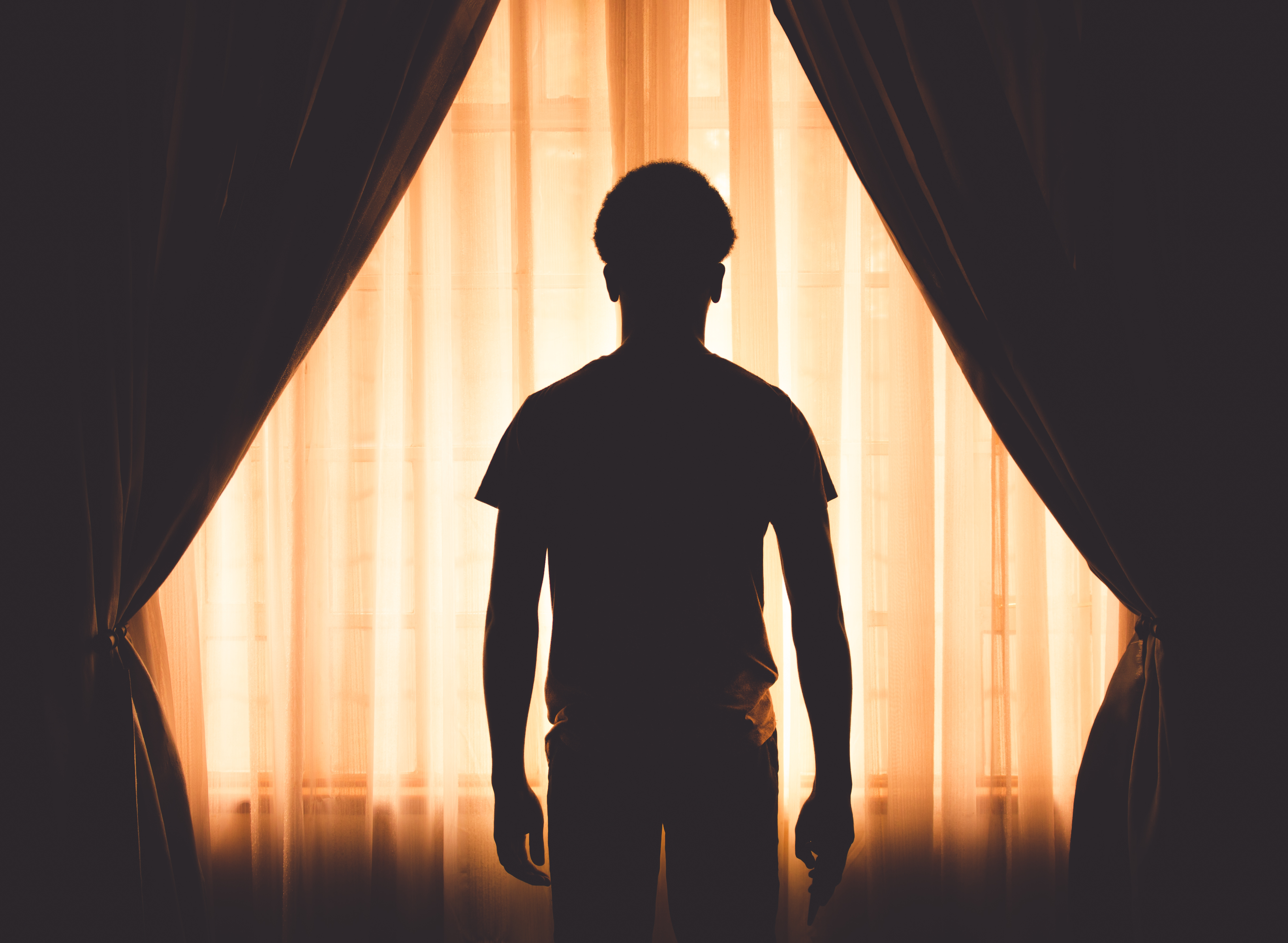 My son is under House-arrest. Whose house? Mine. Who put him there? Me. The length of his sentence? Life. His crime? He was born black.

On any given day in America, an unarmed young black man will be killed by the police. Another black mother will experience the unimaginable grief, pain and misery of knowing that her child was killed by a person sworn to protect and serve, but who, in fact, had no regard for her son's humanity.

My son is 26 years old, tall, brown and lanky. In other words, it is open season on him and every other man who looks like him. It doesn't matter that he graduated college with honors and works full time while pursuing a Master's degree. It doesn't matter that he is active in our church and is a leader in ministry. It doesn't matter that he is the son of two parents with doctorate level degrees. It doesn't matter that his younger sisters look up to him or that he helps care for his disabled grandmother.

When my son leaves my house, America sees him as a menace and a monster who does not deserve to jog in a park, walk into a store or drive his car without being hunted down and murdered in cold blood. He is disposable to them. He has a gigantic target on his back. He is just another n——-.

What, as black mothers, are we supposed to do? We pray. We cry. We protest. We raise good sons and daughters. We teach them to respect authority. We teach them to value education. We parent them with intention. It does not matter.

And we, unfortunately, are dying right along with our children. High blood pressure, diabetes and other chronic health conditions plague black women at a wildly disproportionate rate. We know that the chronic stress, anguish and anxiety that accompany raising Black children in America are at least partly to blame.

I don't have the solution. But we had better put our collective heads together to find one. Now!
Posted: June 8, 2020
---
Mocha Moms Call to Police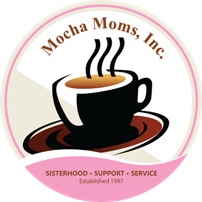 As the life was being choked out of George Floyd, he called out, "Mama!" Our sons and daughters are calling for us and we will answer. We will stand. This cancer of racism is killing our kids and it needs to end. Bringing an end to racism is a tall order and big job. We will start by re-issuing our 2016 call to police. This letter was sent to a national police organization in 2016. It is shameful that the only change needed to reissue this letter is the addition of the two Minnesota cities where protests are breaking out now.

Today, we're not only reissuing this letter nationally, our local chapters are also sending it to their local police and sheriffs' departments, and we're asking other Moms' groups and women's organizations to join us by also signing on and sending the letter themselves. Click here for full details.
Posted: May 29, 2020
---
Census Day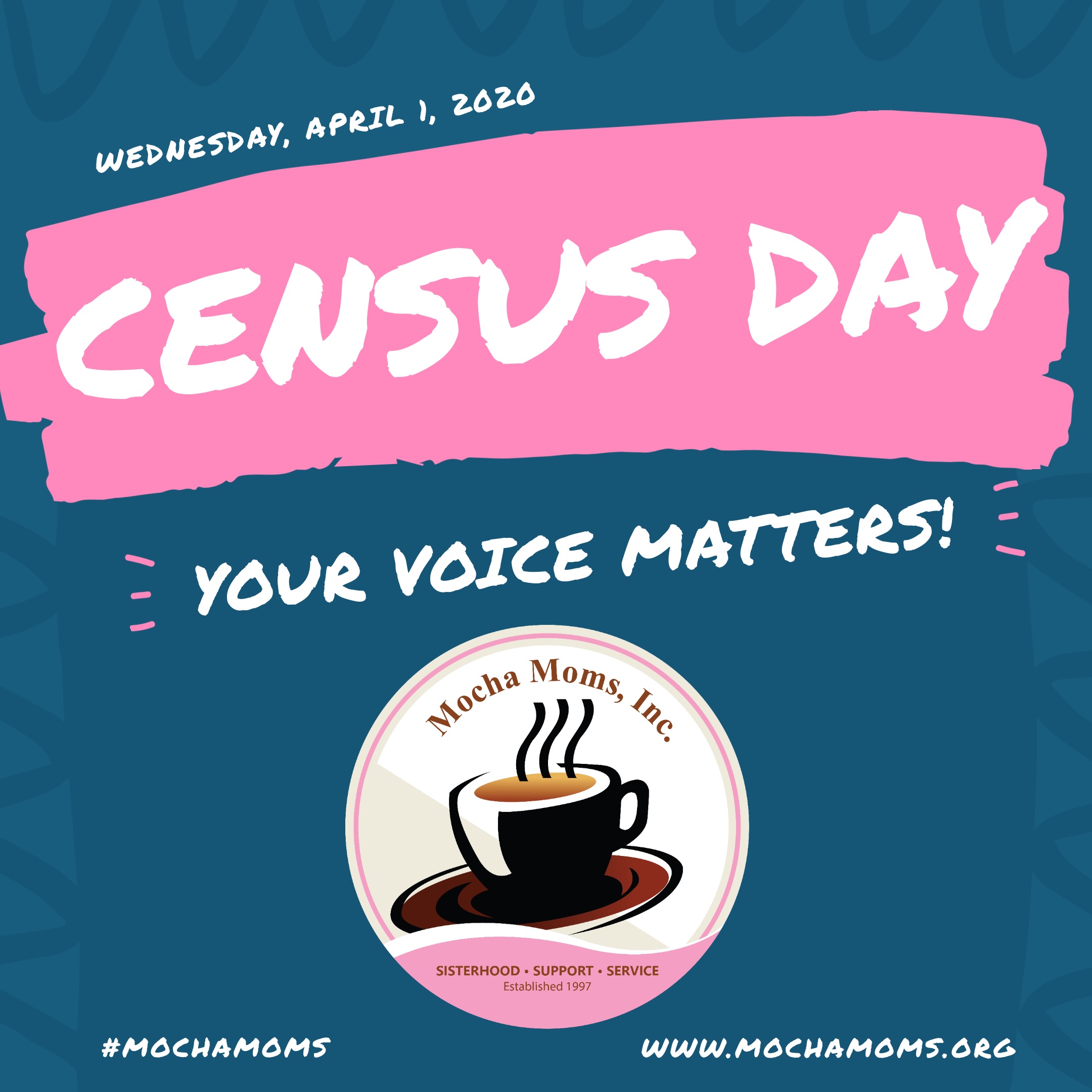 It's not a joke! April 1 is the official census date. This is the date you should have in mind when filling out the census. Where do you live as of April 1, 2020? Who else is living in your home as of April 1, 2020? This is the date that matters for answering the questions on the census.

Filling out the census is so important! How you answer those questions determines what communities get resources, and how many of those resources. At this time, when we're faced with so many uncertainties, resources matter. A lot. So, please, don't take this lightly. And remember, today, April 1, 2020 is not a deadline, but it is the reference date.
Posted: April 1, 2020
---
Mocha Moms, Inc. Statement on Coronavirus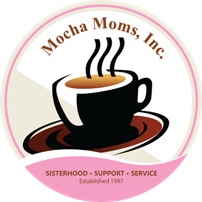 With the spread of the Coronavirus, Mocha Moms, Inc. is urging caution. As of today, the Centers for Disease Control (CDC) is reporting 423 cases in 35 states. So far, 19 people have died in the United States. Please stay informed and make the best decisions for you, your families, and your chapters.

The Coronavirus (COVID-19) is actually a family of viruses that mainly is spread person-to-person, between people who are in close contact with one another (within about 6 feet) or through respiratory droplets when an infected person coughs or sneezes. You can also get COVID-19 by touching a surface or object that has the virus on it and then touching your mouth, nose, or possibly eyes.

The virus is very contagious and potentially fatal, especially to older people and those with compromised immune systems and other underlying health and respiratory problems like heart disease, lung disease and diabetes. If you or a family member has any of these problems, we encourage you to take extra precautions, and consider staying at home as much as possible.

To protect yourself and your family, please:
Take

everyday preventive actions

to stay healthy.

Avoid close contact with people who are sick.
Avoid touching your eyes, nose, and mouth.
Stay home when you are sick.
Cover your cough or sneeze with a tissue, then throw the tissue in the trash.
Clean and disinfect frequently touched objects and surfaces using a regular household cleaning spray or wipe.
Wash your hands often with soap and water for at least 20 seconds.

Follow

public health advice regarding school closures, avoiding crowds and other social distancing measures.

Stay informed.

CDC's COVID-19 Situation Summary will be updated regularly as information becomes available.
We realize many of you are planning Black Marriage Day, Sister Social, community service, Tweens & Teens and other events. We want to be sensitive to the work you have done and schedules that are already in place, but we also want to ensure all Mocha chapters are taking necessary safety precautions.

Please be sure to check the CDC's website to stay informed and make the best decisions for you, your families, and your chapters. Be sure to stay vigilant and keep in mind that information changes daily.
Posted: March 9, 2020
---
Mocha Pink Ribbon Month


It's Breast Cancer Awareness Month and we want you to "Make your breast health a priority!" Prevention and early detection is key. Here is an easy checklist of reminders:

1. Have a mammogram
2. Maintain a healthy weight
3. Stay physically active
4. Eat fruits and vegetables
5. Do not smoke
6. Limit alchohol consumption

Additional information can be found at National Breast Cancer Foundation.

Click here to view our highlighted Mocha Pink Ribbon stories! A new story will be published each week during Breast Cancer Awareness Month only.
Posted: October 7, 2019
---
Sisterhood
Danae Aicher, National Director of Communications


NJ - Bergen County Chapter
Jennifer Bladel, Village Studio Photography
One of the definitions of sisterhood is, "A community of women linked by a common interest." Our common interest is the joy and work of raising children of color. There's a common understanding of ALL of what that means. We don't have to explain it. We know it. It's about how we make sure they're safe and have all of the tools they need to achieve. Equally as important is how we take care of ourselves and nurture the partnerships and other relationships that, hopefully, are supporting us in our unique roles. That is what we do! And it's something to be proud of! YOU are sisters to be proud of!
Posted: September 26, 2019
---
WE Are The Change
Kuae Kelch Mattox, National President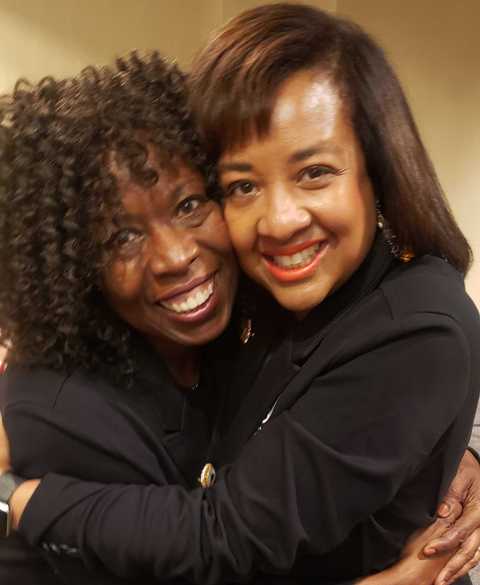 On Friday, September 13, 2019, the Mocha Moms, Inc. National Board was honored to attend the 42nd annual Black Women's Agenda Luncheon and Symposium in Washington, D.C., a gathering of nearly two thousand attendees including lawmakers, senior corporate executives, activists, philanthropists and thought leaders. Mocha Moms, Inc. is one of 22 national collaborating organizations that comprise the Black Women's Agenda, founded in 1977 to address, protect and advance the rights of black women.

The message of the day, and for us as black mothers is reflected in the Black Women's Agenda's powerful theme #IAmtheChange. Mochas, we ARE the change. Often we don't recognize our power or our value. Let us never diminish who we are. We are strong. Our message, our words, can move mountains. Our actions speak volumes. Our vote makes a difference. We must believe. It is imperative. Let's be heard. Let's fight for our needs. Let's protect our rights. There is much work to be done. And through it all, let's support each other as those of us in this sisterhood know so well how to do. We owe that to ourselves and to our children. [Read More]
Posted: September 16, 2019
---
Introducing Our Newest Mocha Sisters- Mocha Moms of Tucson!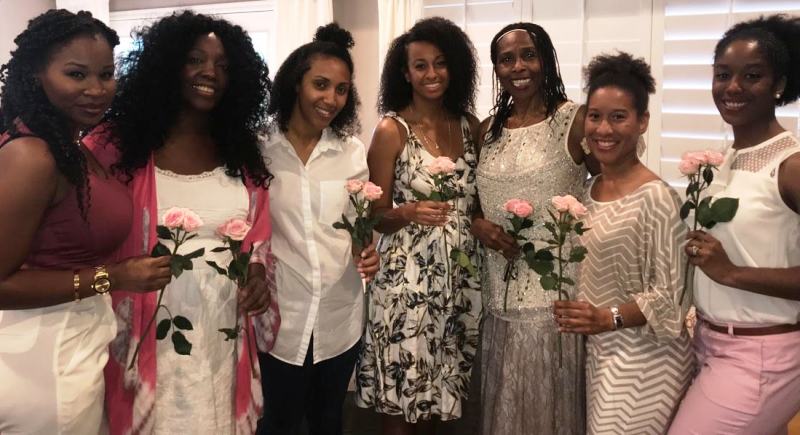 Let's all welcome our new AZ-Tucson Mochas to our sisterhood!
Posted: September 9, 2019
---
New Leader Announcement: Parent Nation Coordinator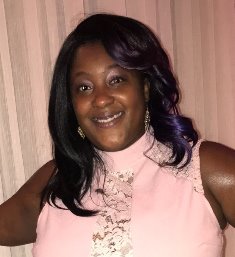 Shanequa Levin lives in Huntington Station, NY with her husband and two children. She is the founder & CEO of the Women's Diversity Network. The Women's Diversity Network (WDN) connects and mobilizes women of different backgrounds to create positive changes through a more unified sisterhood. The intent of the Network is to connect and mobilize women to create positive changes through a more unified sisterhood. The past 2 years Shanequa's collaborated with over 30 different diverse women to put on a powerful sold-out Summit. She has served as the Director for Every Child Matters in New York, the local campaign of a national non-partisan organization that works to make children's issues a national priority by building a movement to close the opportunity gap facing America's children and families. Through Every Child Matters Shanequa worked to empower New Yorkers with the motivation to have the necessary conversations with lawmakers about children's issues through: advocacy training, meetings with policy makers, meetings with policy makers, candidate forums, letter writing, petitions, calls, and social media. [Read More]
Posted: September 9, 2019
---
The Beauty of Sisterhood!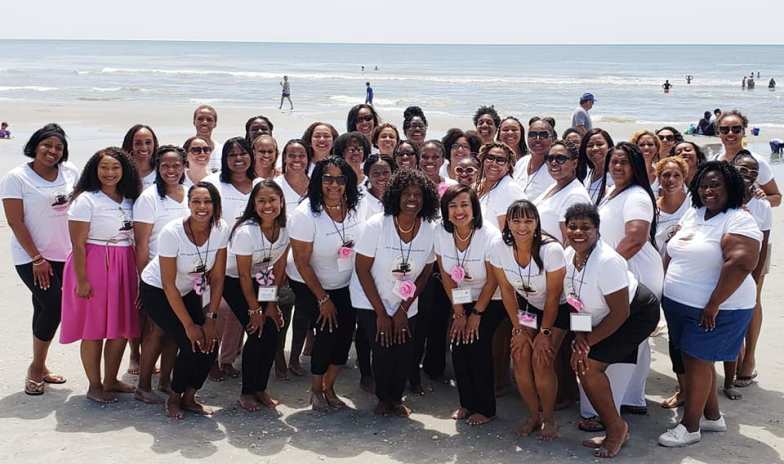 It was an amazing and beautiful time at our first ever national Mocha Moms Rest, Relax and Recharge retreat in Myrtle Beach last weekend! Moms from across the country came together, bonded and strengthened our sisterhood in a lovely resort by the sea. There was plenty of time for folks to break out on their own and explore the area, and a fun-filled Exhale where we discussed topics including "Parenting Power," "Taking Care of Me," "Making Marriage Work".

Thank you to all of the Mochas who participated, making this such a rich experience for all of us. And a very special THANK YOU to our planning team, who put in a lot of love planning this weekend! We showed Myrtle Beach the power and the beauty of our Mocha sisterhood!
Posted: July 22, 2019
---
It's Summer!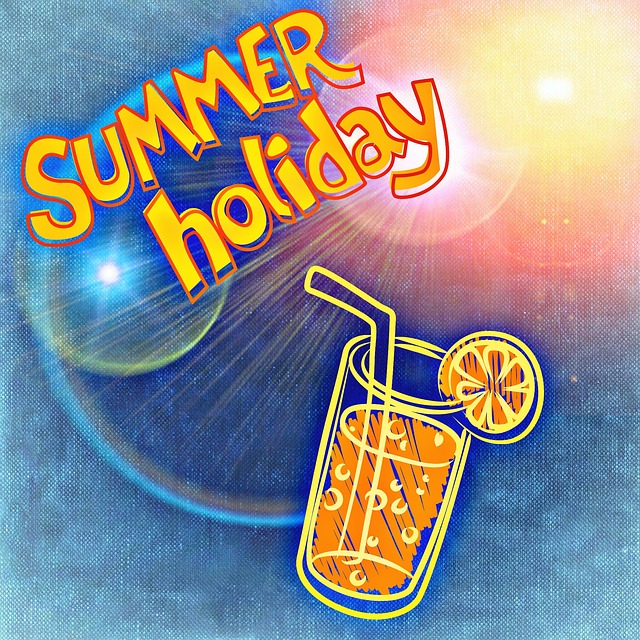 With summer comes the end of school and the start of summer camps, family vacations, family reunions, and so much more summer fun!

Also at this time, many local chapters and the national board go on summer hiatus. That does not mean our sisterhood takes a break! Many of you will continue to socialize and fellowship. We hope you have a great time doing that! We also encourage you to continue to post and send in pictures of how you're spending your time.

We're really looking forward to seeing many of you at our first ever Rest, Relax and Recharge national retreat in Myrtle Beach, SC next month.
Posted: June 17, 2019
---
NEW Mochapreneurs Network Director!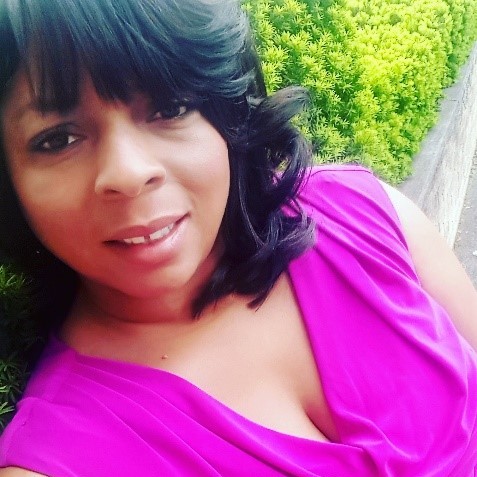 We are very happy to announce Mocha Tia Jackson, as our new Mochapreneurs Network Director!

A native of Hackensack, NJ, Tia is a proud member of our Bergen County Mocha Moms chapter. She also is the owner of TJ's Southern Gourmet Restaurant, a financial professional and a motivational speaker. Her passion for supporting small businesses began as part of her long-time family legacy extending back generations before her.

More specifically, her direct experience started in the early 90's where a dream became the outward expression of her mother's love for cooking and serving others. Tia, a worker bee by nature was always ready and jumped in to support every area when needed. Tia grew up working at her mother's side at home then serving as general manager at original TJ's Southern Gourmet Restaurant located on what was later called ground zero a tragedy the shook the business and the world. Tenacious and focused she like so many found strength in re-building her life one day at a time.

Tia earned her Bachelor of Science degree in accountancy from Rutgers University. Her on the job training could now be married with her education making her even more valuable to the family and small business community. Tia believes, "your greatest lessons come not from your successes but your failures, ….and you'll never really fail if you never quit." [Read More]
Posted: June 10, 2019
---
Mothers Day in Mochaland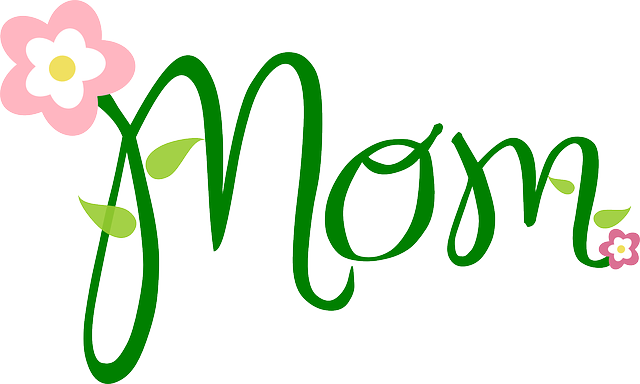 Mocha Chapters across the country came together in sisterhood to celebrate the gift of motherhood this Mother's Day. Below are a few highlights!

MD - Waldorf Chapter - Mother's Day Dinner.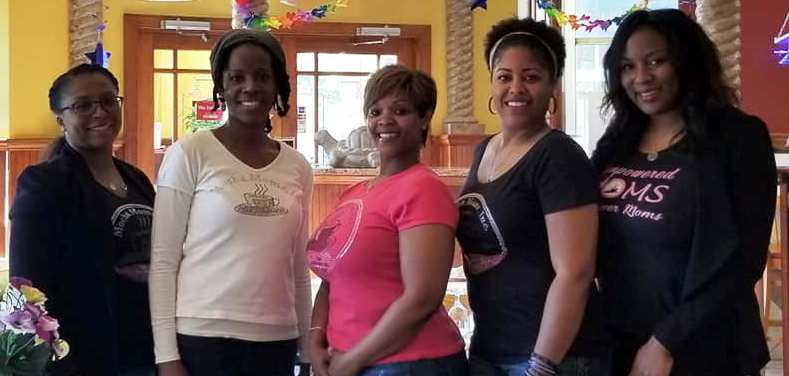 GA - North Fulton County - Mother's Day Brunch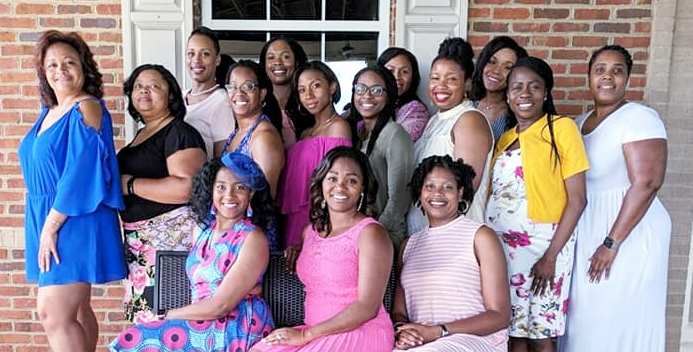 VA - Alexandria - Pre-Mother's Day Paint Night outing.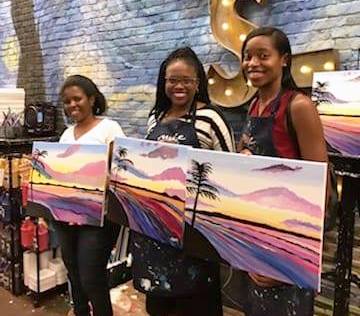 GA - Cobb County - Mother's Day Brunch and Induction Ceremony.

MD - Greater Baltimore Chapter - Celebrating Mother's Day.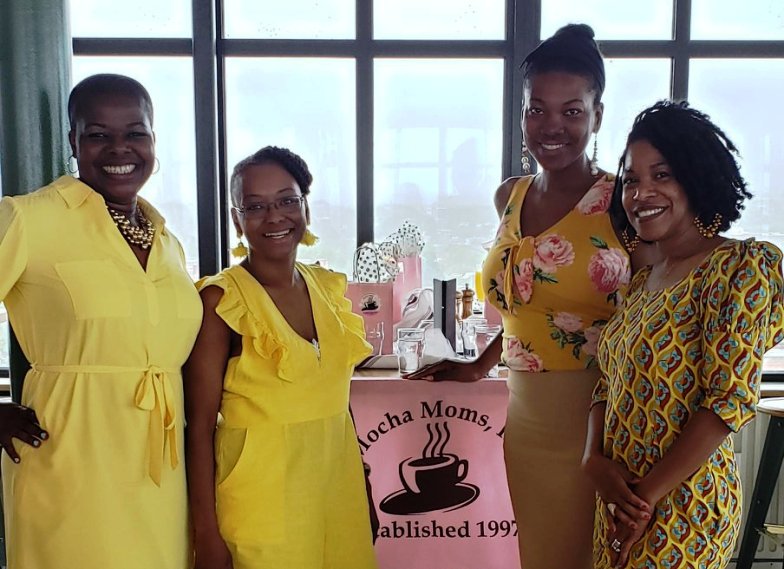 NC - Charlotte - Spa Day.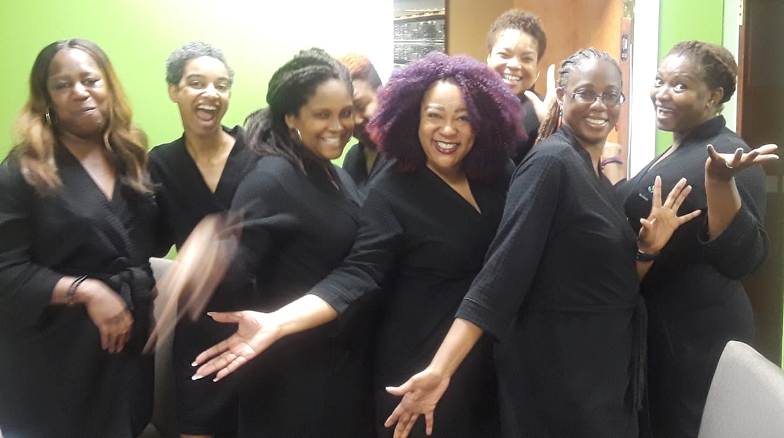 MD - Northern Prince George's County - Mother's Day Brunch.

Posted: May 13, 2019
---
Black Maternal Health Caucus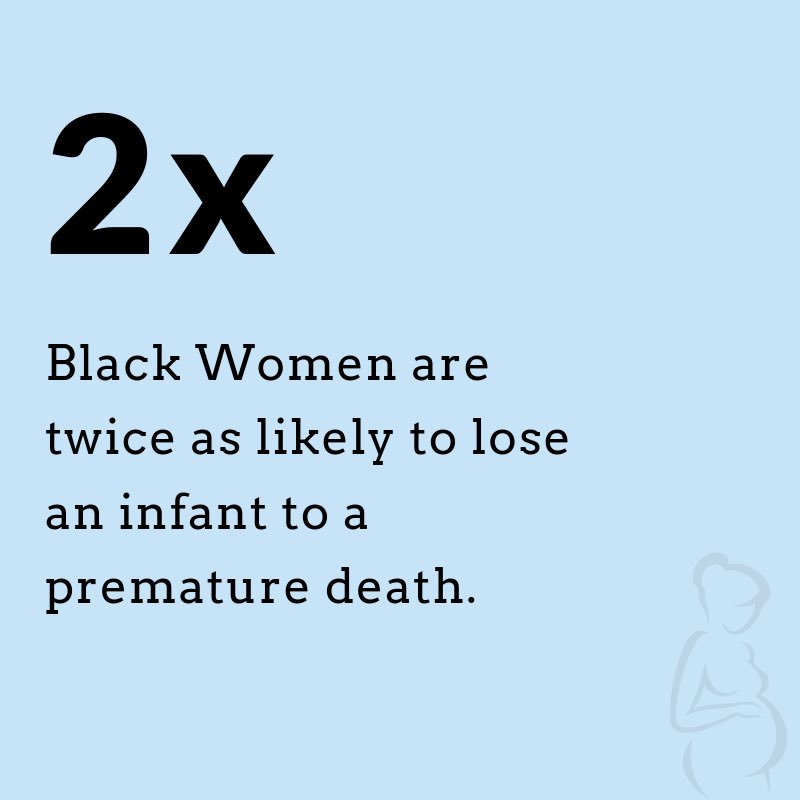 Finally our health and lives are being placed front and center in the halls of Congress! US Representatives Lauren Underhill (D-Ill) and Alma Adams (D-N.C.) have launched the first annual Black Maternal Health Caucus specifically tasked with examining (and hopefully find solutions to) the epidemic of black women dying from pregnancy-related complications. Every year, about 700 women die of complications during pregnancy or child birth. About 65-thousand almost die. Out of those numbers, black women's incidents are three to four times higher than the rate for white women. In addition, we are twice as likely to lose a child to premature death.

In a statement, Mocha Moms, Inc. said, "We are thrilled to hear news of the Black Maternal Health Caucus. It's high time we took a serious look at this issue. It's time that we, as Americans, recognize that the issues mothers of color face are unique- unique in comparison to what we think of as the majority as well as unique among the specific and various ethnic groups. While these issues and experiences are unique, we also have to recognize that they ARE the story of America. There is no America without us and, by the way, we as black women didn't do this to ourselves. We didn't cause this. This is about systems and institutions failing an entire community. So we absolutely have to spend the time, money, intellectual energy and commitment to exploring and looking at those issues and their causes. Not doing that is damaging to the entire country.

Rep. Adams and Rep. Underhill are showing us what leadership and public service are about. We applaud them for leading on this."
Posted: April 15, 2019
---
NEW Georgia State Coordinator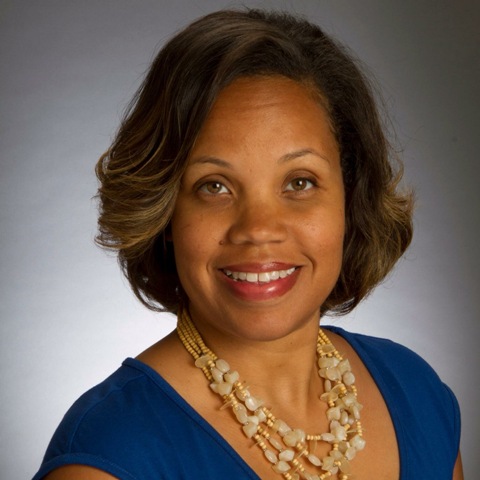 We are thrilled to announce our new Georgia State Coordinator is Nicole Harris Williams! This year Nicole celebrates 10 years as a Mocha. She often jokes that she was a Mocha before she was a mom, having joined the Atlanta chapter while she was pregnant with her first daughter.

She first learned about Mocha Moms through her job as a publicist. Back in 2005, the Atlanta chapter partnered with a mobile communications company, then a client of the PR agency Nicole worked for, during a Halloween campaign. (Mochas used GPS-enabled cell phones to keep tabs on their kids while trick-or-treating). Nicole placed the story on CNN as well as local Atlanta media outlets and made a mental note to learn more about Mocha Moms. Shortly after finding out she was pregnant, she attended her first Mocha Moms event -an introductory meeting at a pizzeria. She's been "bleeding pink" ever since.

She served as president of the Atlanta chapter from 2016-2018 and is known by fellow Mochas as a brand champion, always encouraging members to wear their Mocha t-shirts and a touch of Mocha pink.

In her professional life, she's the media relations manager for CARE, a humanitarian organization that works in over 90 countries around the world fighting global poverty. A self-described "recovering reporter," Nicole is a former staff writer for The Wall Street Journal and BusinessWeek magazine.

Still, her favorite job is being mom to two girls Zoe (9) and Nia (7) and wife to a handsome piece of chocolate, Ira.

Nicole is a N.Y. native and graduate of Syracuse University.
Posted: April 8, 2019
---
Southwest Regional Leadership Summit
Cheli English-Figaro, Co-Founder & President Emerita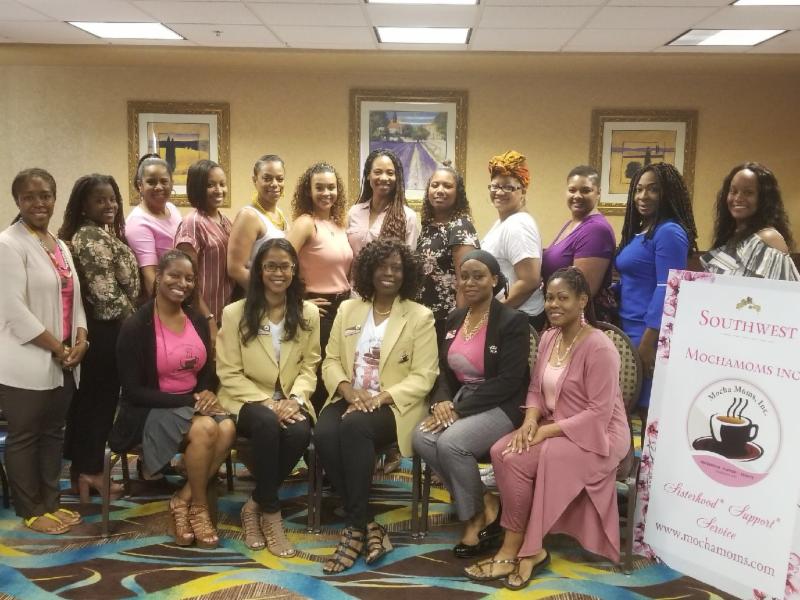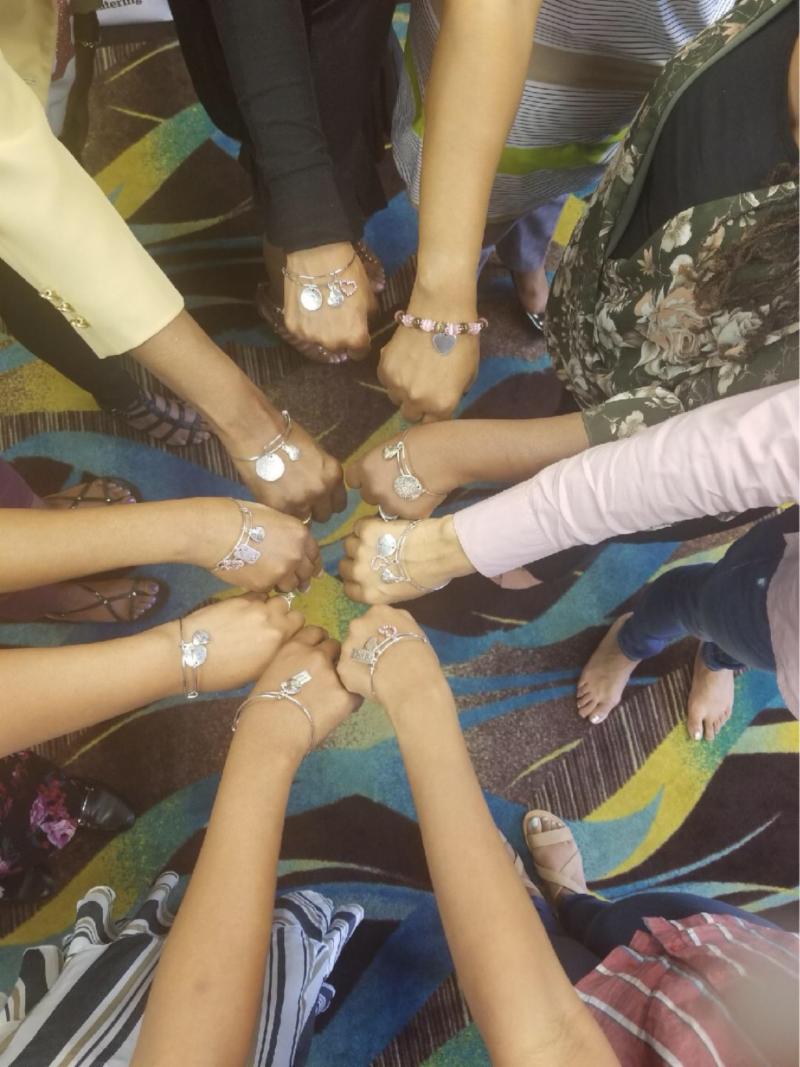 Mocha leaders from the Southwest region met in Ontario, California last weekend for the Southwest Leadership Summit. National Board members Cheli English-Figaro and Shalaun Newton along with chapter leaders from all over California and from Arizona had a very productive meeting at the Hampton Inn and Suites - Ontario where they reviewed new Mocha policies and procedures and made plans for their chapters.

Mocha leaders had the opportunity to share ideas and best practices related to recruitment, retention, the Occupy Schools Initiative, community service, fundraising, the Tweens and Teens network and many other topics.

The Mocha leaders also made time to have fun. They dined like royalty at the fabulous Beola's Southern Cuisine Restaurant courtesy of the owner, Mocha Elizabeth McSwain. They also danced the night away at Citrus City Grille .

A huge Mocha thank you to Imani Nash-Bey, our Southwest Regional Director, and to her team Mika Williams and Tanesha Revis, for organizing such an outstanding event.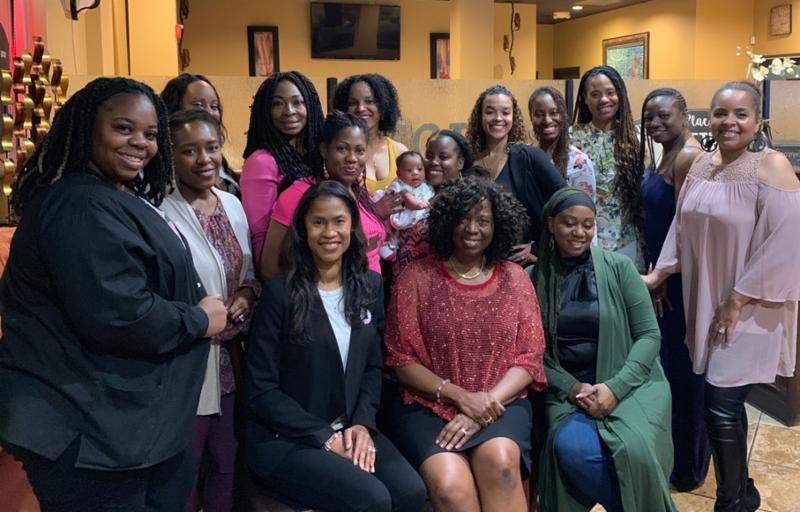 Posted: April 1, 2019
---
Southeast Regional Leadership Summit
Danae Aicher, National Director of Communications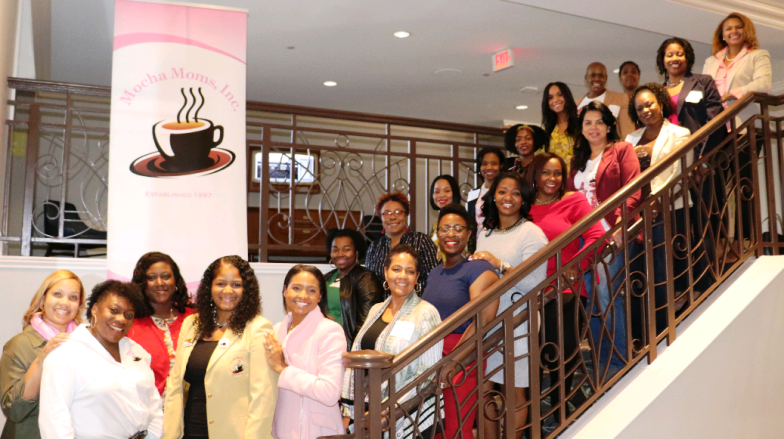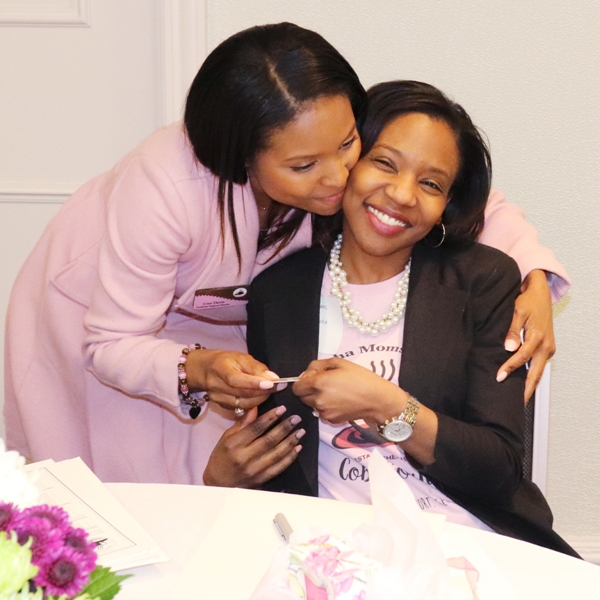 It was another weekend of your Mocha leaders getting together to prepare and plan for the year ahead. National Board members LaShaun Martin and Danae Aicher and chapter leaders from our Southeast region- from Orlando to Durham to the Atlanta area- met in Atlanta at the American hotel, the first in the city to allow African-Americans to stay.

In this historic setting, we fed each other with lots of Mocha love as well as ideas for recruitment, community service events, and even ways multiple chapters can join forces to make our voices even louder.

Thank you, Cree Davis (our Southeast Regional Director), for once again organizing this fabulous event. Cree regularly says she wants only the best for her Mocha sisters and, with the help of her Board (Nicole Harris (second from the left below), Eboni Dubose and Marionette Audifferen), she absolutely delivers!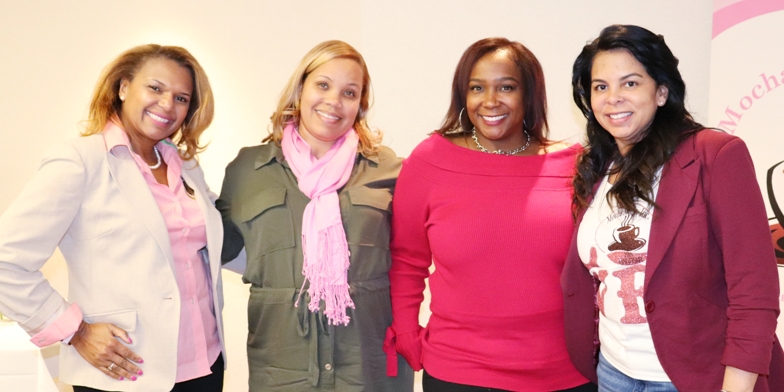 Posted: March 25, 2019
---
Mid-Atlantic Leadership Summit
LaShaun Martin, National Vice President of Operations

Mocha Love is sometimes all the sisterhood medicine we needed. This weekend, National President Kuae Kelch Mattox, Co-Founder Cheli English-Figaro, National Vice President, Operations LaShaun Phillips Martin and National Treasurer Kimberly Scott joined Mocha Leaders in Glenarden, Maryland for the Mid-Atlantic Leadership Summit. Mochas were eager to learn about our national changes and better ways to lead their chapters in sisterhood, support and service.

Jolene Ivey, MMI Co-Founder and District 5 Councilwoman also greeted us with a warm welcome.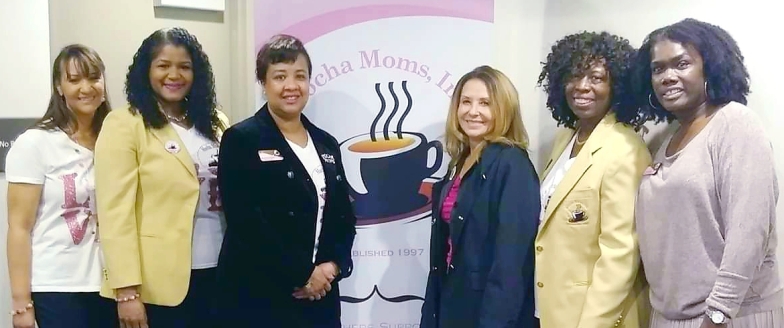 Leaders included baby, toddler, and seasoned Mocha chapters, some who met each other for the first time and created instant bonds, especially after a heartfelt moment reciting the Mocha Pledge as we held the hands of our Mocha sisters.

The weekend ended with a fun-filled Exhale and Spa Night which helped Mochas to relax and rejuvenate before returning home to their families in Maryland, Virginia and Washington DC.

A special THANK YOU to Mid-Atlantic Regional Director Damita Coats Wray, a long-time phenomenal Mocha leader, for hosting! Next up, Atlanta for the Southeast Summit!
Posted: March 18, 2019
---
Black Marriage Day - Black Love is Alive and Thriving
Kuae Kelch Mattox, National President
Since the very beginning of our wonderful sisterhood, one of our greatest foundational pillars has been the strengthening of marriages. Our mothers lend an ear to listen, give a shoulder to cry on, provide a platform for discussion and a support system to rely upon.

This March and April, chapters across Mochaland will celebrate the beauty of Black Marriage with Black Marriage Day celebrations from galas, game nights and guest speakers to book author discussions, couples retreats and bowling nights. Black Marriage Day was started in 2003 by Nisa Muhammad, founder of the Wedded Bliss Foundation, in 30 cities to shine a spotlight on the positive. It's goal is to highlight the benefits of marriage, pay tribute to successful marriages and promote marriage in the black community. Today, there are celebrations of all kinds in hundreds of cities across the country.

Why is this so important? We have certainly all heard the dismal statistics, not just about black marriage, but marriage in general. And we've heard the stereotypes and assumptions that our relationships cannot withstand the test of time. When we read a magazine or turn on the television, quite often we see "us" represented in a less than positive light. But we know the real deal. Don't get me wrong. Marriage has its ups and downs, soft spots and rough patches. But for many of us, happily ever after does in fact exist and we are dedicated and committed to relationships that nourish our hearts and feed our souls. Quite simply, black love is alive and thriving.

It is so vital that we take a moment to acknowledge our commitment to each other and to celebrate our love for our family, friends and children for the world to see. To all of our chapters celebrating Black Marriage Day, and to all of you who are part of this diaspora of Black love, we honor you!
Posted: March 11, 2019
---
Midwest Regional Leadership Summit
Danae Aicher, National Director of Communications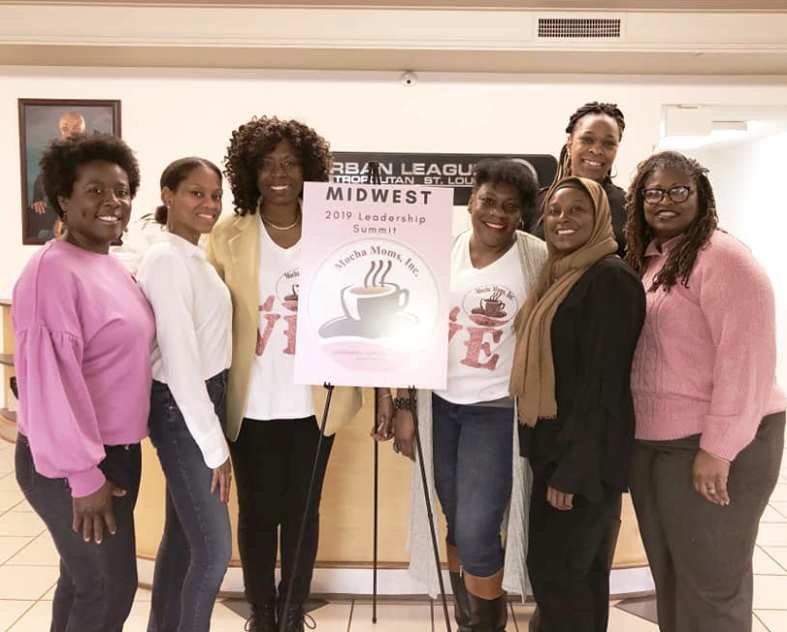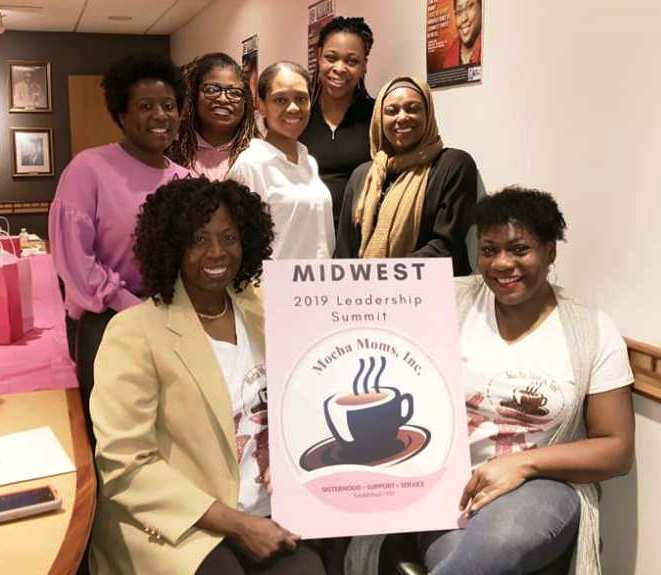 It was another amazing weekend spent with Mocha leaders, this time in St. Louis, MO where Chapter President Melissa Davenport and Vice President April Jolly created a real sister space for us to do the work of planning and strategizing for the year ahead. Creating the space for us to come together as sisters in the journey of motherhood is central to Mocha Moms and is why this organization exists. This is where we support each other in our personal goals of learning Spanish this year, for instance, as one Midwest Mocha sister plans to do.

It's also the space where we come up with great ideas that could benefit us all. For instance, one idea that grew out of the St. Louis leadership summit is a nationwide list of Mocha-endorsed schools we know are doing the things that make it possible for black and brown students to thrive. Let that sit for a minute! The idea of our coming together nationally saying here's a school in Hampton Roads or Orlando or Dallas where we know black and brown children are doing well, not just academically but psychologically and emotionally also, is big. But mothers of color have been tackling big things for centuries. There are many things to consider before committing to that endeavor, but those are the kinds of ideas that you Mochas all across the country bring to us. YOU all are amazing! We appreciate your dedication to our sisterhood!
Posted: March 4, 2019
---
Northeast Regional Leadership Summit
Danae Aicher, National Director of Communications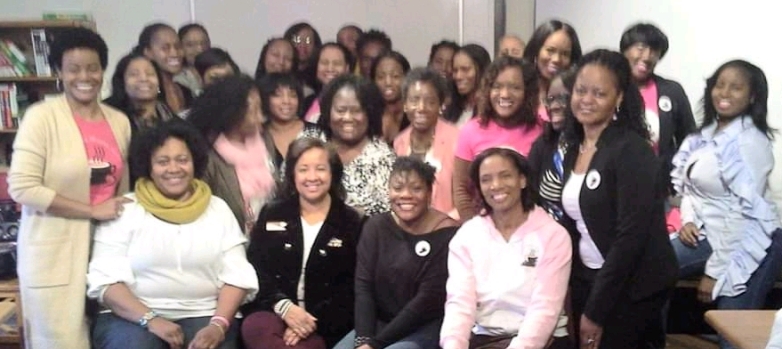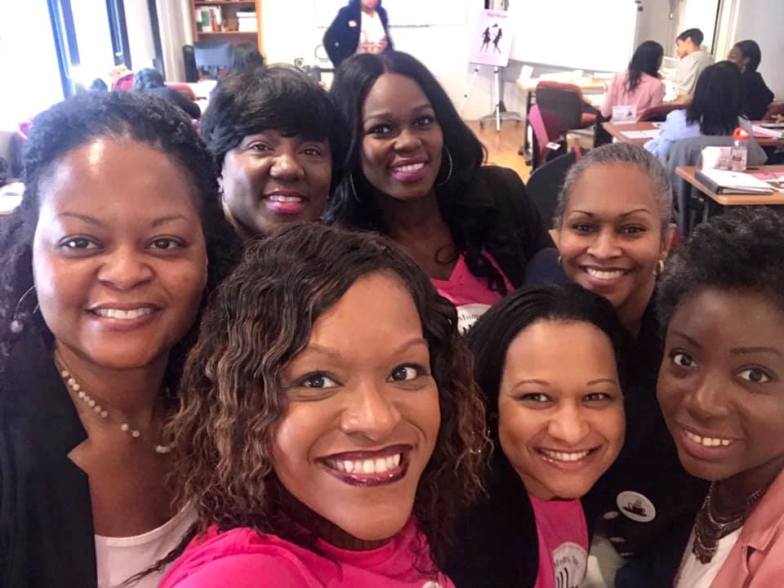 This time of year is particularly busy for your chapter leaders and the national Board. It's when we gather for our regional leadership summits and talk about how our sisterhood will operate for the upcoming year. As Board members, we divide these summits up so that two of us can be on hand at each one.We do this because it is so important to us that we be accessible when you have questions or, perhaps even more important, suggestions on how we can make our sisterhood stronger. And your leaders always have a lot of good questions and suggestions!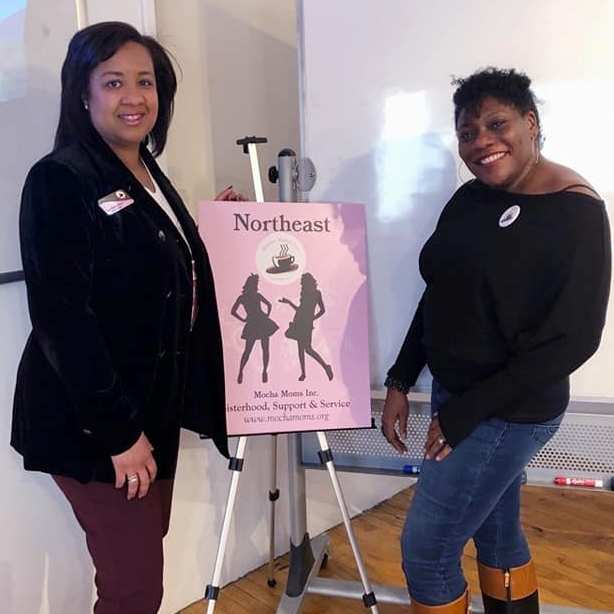 This past weekend, National President Kuae Mattox, and I attended the NE Regional Leadership Summit in New York City. These ladies were amazing! They were so full of life and love for our organization! They talked about how Mocha Moms has served as a "lifeline" for them not only when some of them first became mothers (or became new mothers again), but also when they were going through tough times like divorce. It also was a room full of a brilliant array of talent, skills and experience! There were entrepreneurs, writers and women who are making other significant contributions to their communities (not to mention one who is raising TWO sets of twins- that just deserves a mention of its own). These women were YOU; all of you around the country who are blessing us with your service and commitment. We deeply appreciate it and look forward to spending time with more of you at regional summits over the next couple of months.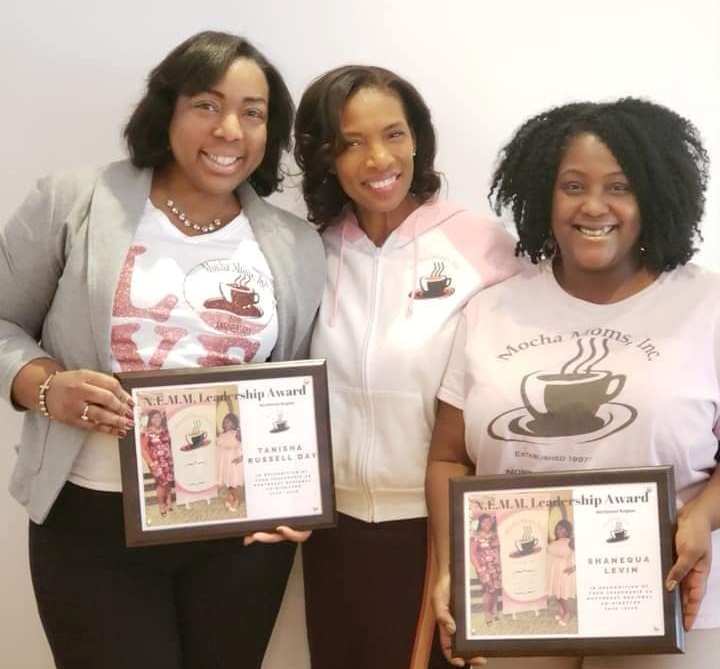 If you have questions or suggestions about our organization and how we operate, please ask one of your leaders. They are dedicated to serving you, and are coming back from these summits with a lot of information and, hopefully, a lot of ideas to share!
Posted: February 25, 2019
---
Black History and Motherhood
Danae Aicher, National Director of Communications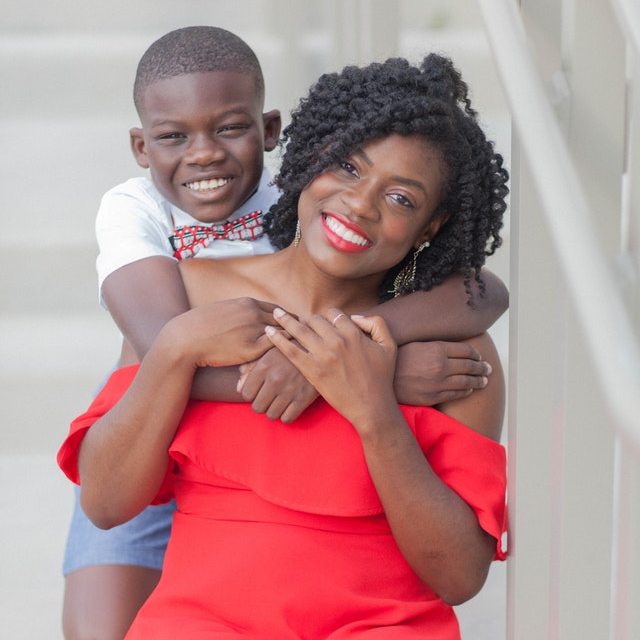 It's the start of Black History Month, the one month of the year during which we honor and celebrate the many contributions of black people throughout our history. We don't talk enough about the black women who have given so much to us and we certainly don't focus on their roles as mothers. Many of them we don't even think of or know of as mothers.

Sojourner Truth was a mother.

Rosa Parks was a mother.

Claudette Colvin, who was 15 when she refused to give up her seat on a segregated bus before Rosa Parks did it, was a mother.

Septima Clark, often called the Queen Mother of the Civil Rights Movement, was a mother.

Mary Church Terrell, an education activist and charter member of the NAACP, was a mother.

Ida B. Wells was a mother.

Kathleen Cleaver and Angela Davis, both renowned professors and former Black Panther leaders, are mothers.

Diane Nash is a mother.

Charlayne Hunter-Gault, the noted journalist who was the first black woman to enroll at the University of Georgia, is a mother.

Katherine Johnson, the brilliant mathematician featured in the movie Hidden Figures, is a mother.

All of these women (and so many more) did amazing things to advance us as a people and as a country! And, among the great things they did was raise children. All of us are doing amazing work whether we're at-home Moms, Moms working outside the home, Moms with home businesses, single Moms, or empty nesters. However being a Mom looks for us, we are all making hard choices, prioritizing our children and families, and putting in long hours, our hearts and our souls into raising these brilliant lights for the world. Let's be sure to celebrate that, as well!

Sisterhood. Support. Service. That's who we are. That's what we do. Please join us. Renew or become a new member today.
Posted: February 1, 2019
---
Meet Our New Northeast Regional Director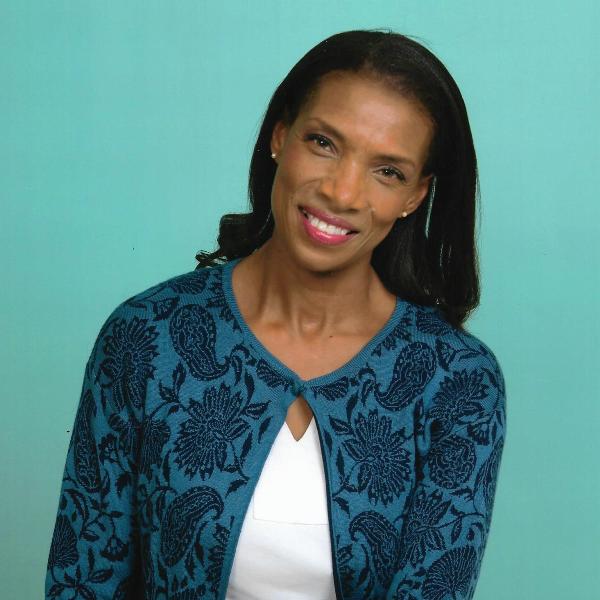 Rosalind (Roz) Miller-Choice has been a member of Mocha Moms Inc. for eight years. In that time, she has served in many capacities in her local Essex County NJ Chapter, the latest as Co-President.

For 18 years Roz has been married to her husband, Wally. They have an 11-year-old son, Andrew.

Known as The Expert Maker, she is the C.E.O. of Ècriture Press & Productions, a personal branding company that works with specialists in various fields. She also is the Founder of The Clara V. Miller Scholarship Fund, Fundraising Chairperson for a New Jersey women's homeless shelter, and a member of the Board of Directors for Stronger Tomorrow Inc., which was developed to promote positive mental and physical health practices among young women. As if that weren't enough, she chairs the hospitality committee for the PTA, is an active member of Alpha Kappa Alpha Sorority Inc., and serves as a volunteer for Million Man Montclair, which feeds more than 800 Senior Citizens on Thanksgiving Day.

Clearly Roz is committed to service, and we are so pleased that she has also agreed to step up and serve as our new Northeast Regional Director!
Posted: January 28, 2019
---
President's Message
Kuae Mattox, National President
On this day we officially commemorate the birth of the Reverend Dr. Martin Luther King, Jr., the most visible and well-known leader of the Civil Rights Movement. His vision and dream for a better America knew no bounds, and his nonviolent activism and relentless fight against inequality and injustice captivated a nation and changed the world, leading to the passing of the Civil Rights Act of 1964 and Voting Rights Act of 1965. Dr. King believed all Americans could live up to their purpose and potential by helping to solve social problems through service. His words above became the hallmark for the community service movement and continue to resonate today. To Dr. King, service wasn't just about service. It was about opening your arms and your mind to others who may not look or think like us, changing assumptions, dispelling stereotypes and eliminating prejudices. He challenged us to serve others and learn about the issues that confront them. Many of us on this "Day on, not a day off" will serve our communities in some capacity. We will pack and provide meals, paint a mural, plant a garden, collect shoes, clothing, canned goods and housewares among other things.

Those of us in Mochaland understand the deep and profound importance of loving one another unconditionally and giving to others selflessly. For more than 20 years community service has been the cornerstone of our identity. We do it not because we will receive recognition and accolades, but because it is our labor of love, our gift as mothers with hearts full of grace and souls generated by love. And our children...they are the sweet and soft sponges who watch and learn, then grow into a life with service as part of their culture.

If Dr. King were alive today, what would he think of our commitment to service? I can imagine he would be smiling, cheering us on as we march for babies, adopt families, raise money, host educational summits, toy drives and financial literacy workshops. He would say this is a New Year, a time to renew our commitment to each other and to those around us, not just this month, but every month of the year. He would encourage us, through word and deed, to use his words as a guide and remind us that each one of us can be great, no education or special qualifications required. As mothers, in our homes and in our chapters, we are uniquely equipped to open our arms and share the greatness that lies within. Let's honor Dr. King and ourselves by continuing to serve with the most important ingredient - our hearts and our souls. It is the very essence of who we are.

Much Mocha Love,

Kuae
Posted: January 21, 2019
---
New Year, New Support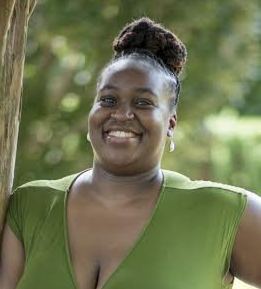 We are so excited about 2019 and another year of Mochalicious sisterhood, love and support! One of the foundational pillars of our organization is marriage and family. From the beginning, Mocha Moms has been committed to helping us maintain strong and healthy marriages. We are so happy to announce that we now have a national Marriage Support Program Coordinator!

Brooke N. Hawkins joined Mocha Moms, Inc. in February 2010 after becoming an accidental stay-at-home Mom. Since becoming a Mocha, she has held the positions of Secretary, Vice-President, Social Media Coordinator, and Co-President in both the Southern Prince George's and Silver Spring chapters. Brooke passionately, consistently, and persistently pushes the Mocha agenda through her social media platforms and to friends and family members she knows would benefit from joining.

"Mocha Moms gave me a sense of purpose at a time when I was a brand new mommy, newly laid off, and living with my parents. The moms embraced me then and continue to encourage and inspire me to be the best wife and mommy I can possibly be," she said.

She and her husband, Paul, married in 2013 and they are the proud parents of 9-year-old Jacob and 4-year-old Autumn. In an effort to share both her struggles and triumphs as a wife and mother, she started a blog called Mom of 2 Wife of One where she tackles subjects like the importance of communication, balancing motherhood and marriage, and catering to her own needs.

Brooke loves what Mocha Moms stands for and is excited to embark on this journey as the new Marriage Support Program Coordinator!
Posted: January 14, 2019
---
Seasons Greetings!
It's hard to believe that 2018 is almost over and we are about to wrap up a busy holiday season. We hope you are spending precious time with your family, friends and loved ones and taking in all that the season has to offer. For many of us, this is a magical and wondrous time, an opportunity to connect with others, spread some holiday cheer and help those who are less fortunate. For others, it's a bittersweet time to remember those who have passed and share sweet memories. We have so much to be thankful for...the love of family, the laughter and smiles of our children, the generosity of friends, the support that we give and receive from this wonderful sisterhood of mothers.

To all of our Mocha Sisters, warm wishes and special thanks for being an important part of our organization. You are what makes us special. We wish you and your families a very happy and joyous holiday season full of abundant love, simple laughter and never ending peace.

Much Mocha Love,

The Mocha Moms, Inc. National Board
Kuae, Cheli, Kim, Shalaun, LaShaun, Danae and Tiffany
Posted: December 24, 2018
---
Happy Channukah!
Danae Aicher, National Director of Communications
The winter holidays bring so many beautiful traditions! In our Mocha Moms family, we have sisters from diverse cultures and sometimes they go unrecognized. We want to acknowledge as many of them as we can. Below are just a few upcoming winter holidays from various cultural traditions. You might even take some time with your kids to look them up and learn about some of the less well-known traditions.

Thursday, Dec. 6- St. Nikolaus Day (Tag)
Wednesday, Dec. 12- Feast of Our Lady of Guadelupe
Thursday, Dec. 13- St. Lucia Day
Monday, Dec. 17- Saturnalia
Tuesday, Dec. 18- Asarah B' Tevet
Friday, Dec. 21- Yule
Tuesday, Dec. 25- Christmas Day
Wednesday, Dec. 26- Kwaanza
Wednesday, Dec. 26- Boxing Day/St. Stephen's Day
Monday, Dec. 31- Omisoka
Posted: December 10, 2018
---
Thanksgiving Challenge
Danae Aicher, National Director of Communications
For many, if not most, of us, Thanksgiving is a time to get together with family and to take some time to reflect on all the wonderful blessings in our lives. For others, however, it is a day of mourning. History doesn't change just because the story we tell does. As mothers of color, the challenge we have is to hold on to all the good while making sure our kids are equipped with all the stories and lessons of history to keep them protected. Furthermore, teaching complexities builds cognitive skills.

Debby Irving, a well-respected leader in racial equity, recently wrote about the beauty of Thanksgiving while encouraging us to recognize the truths about the holiday's origins. Doing this, she says, can actually lead us to healing and to helping our children break free from the chains that bind us to cycles of inequity.

Have a very happy day of thanks!
Posted: November 19, 2018
---
Real Talk: Mocha Moms and Mental Health
Tiffany Kerr, National Director of Community Service
All of us, at some point or another, go through things we don't want to talk about. We marry, have children, and take on the many responsibilities of nurturing a family, a home and, for some of us, our careers! Maybe you're a single mom telling yourself you've got this, when sometimes you don't. Perhaps you just had a baby and your mind is racing with regrets, anxiety, and exhaustion. You're being pulled in so many different directions, when you're alone you cry or want to scream. Or just the thought of another added task is simply too much. Whatever the issue, too many of us suffer in silence even though we are part of Mocha Moms, Inc. We don't have to! We joined this amazing organization for a reason. We were all looking for something or going through something we thought other women like us would understand.

Please know that your Mocha sisters have your back! Let's talk about it and be real about it! Mental health is not something to ignore. It's real life. When you just need time alone, away from the kids or your husband, Mochas understand. Let's be the support group that is open to conversations without judgment or diagnosis. Let's discuss true symptoms, promote awareness and provide sisterly support.

To help Mochas to provide each other with the best support possible, we have partnered with NAMI, (National Alliance on Mental Illness) for resources, website information, helpline support for referrals, and community service opportunities for your chapter to spread awareness about how important it is for moms to say, "It's okay. Today is not a good day." This partnership will also bring better awareness of any symptoms of mental health so that we can continue to be amazing mothers to our children.

Start sharing ways to support and build up each other's mental health. Join us with NAMI by first taking the #StigmaFree pledge HERE.
Posted: November 4, 2018
---
A New Mocha Moms Chapter - Richmond, VA!

We are excited to welcome a new chapter - Richmond, Virginia - to our Mocha sisterhood!
Posted: October 22, 2018
---
Introducing our new New Jersey State Coordinator
Rosalind Cox Larrieux joined Mocha Moms in 2009. Since then, she has helped charter two chapters in New Jersey, where she continues to be an active member and leader in the Middlesex County and Jersey Shore Chapters. Several initiatives were developed under her leadership.

In her professional career, Rosalind is a Physical Therapist with a specialty in women's health and pelvic rehabilitation. She enjoys teaching, community service, and "all things spa". Rosalind is married with two daughters and a teenaged son. The children are hoping to grow their family with a fur baby at some point in the near future!

Rosalind is very passionate and dedicated to Mocha Moms, Inc. and she is looking forward to building and growing the momentum in New Jersey!

We are lucky to have her step into another leadership role!
Posted: October 15, 2018
---
Rest, Relax and Recharge!
Join us July 12-14, 2019 at the Kingston Plantation Resort Condos and Villas in Myrtle Beach, South Carolina as Mochas nationwide come together for a weekend of relaxation, fun and socializing to recharge our batteries!

Book your accommodations NOW on your own (use a discount hotel broker such as Expedia or booking.com or feel free to contact the hotel directly) so that you can secure a room. There is no Mocha room block, but current discount broker rates are excellent. This is a very popular resort that often sells out many months in advance (by December!). Don't miss out. Book now! The Very Early Bird Special rate of $135 is available until Nov. 30, 2018.

This is a MEMBERS ONLY event! Click HERE for more information.
Posted: October 8, 2018
---
A New Mocha Moms Chapter - Metro DC, DC!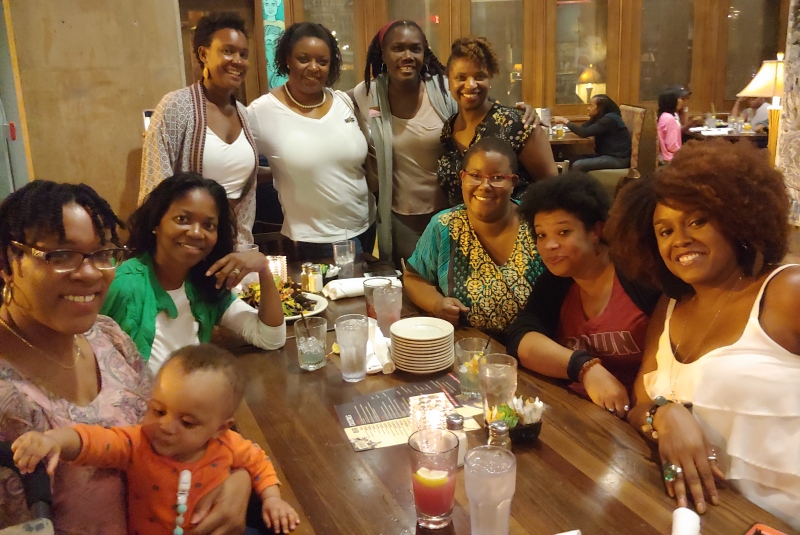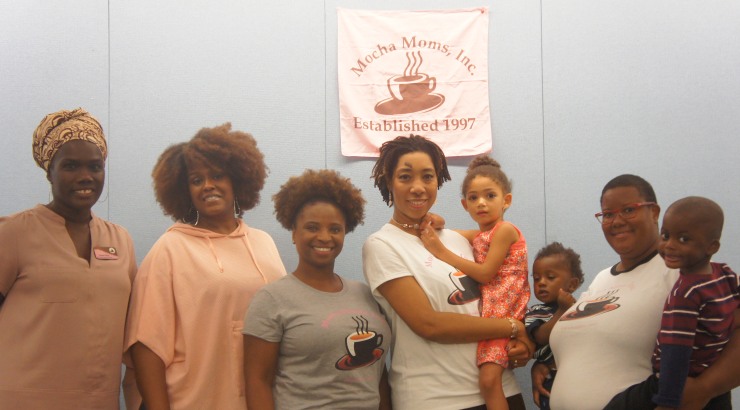 We are excited to welcome a new chapter - Metro DC, District of Columbia - to our Mocha sisterhood!
Posted: October 1, 2018
Click here for Mocha Blog archives.