LaShaun Martin
National Vice President, Operations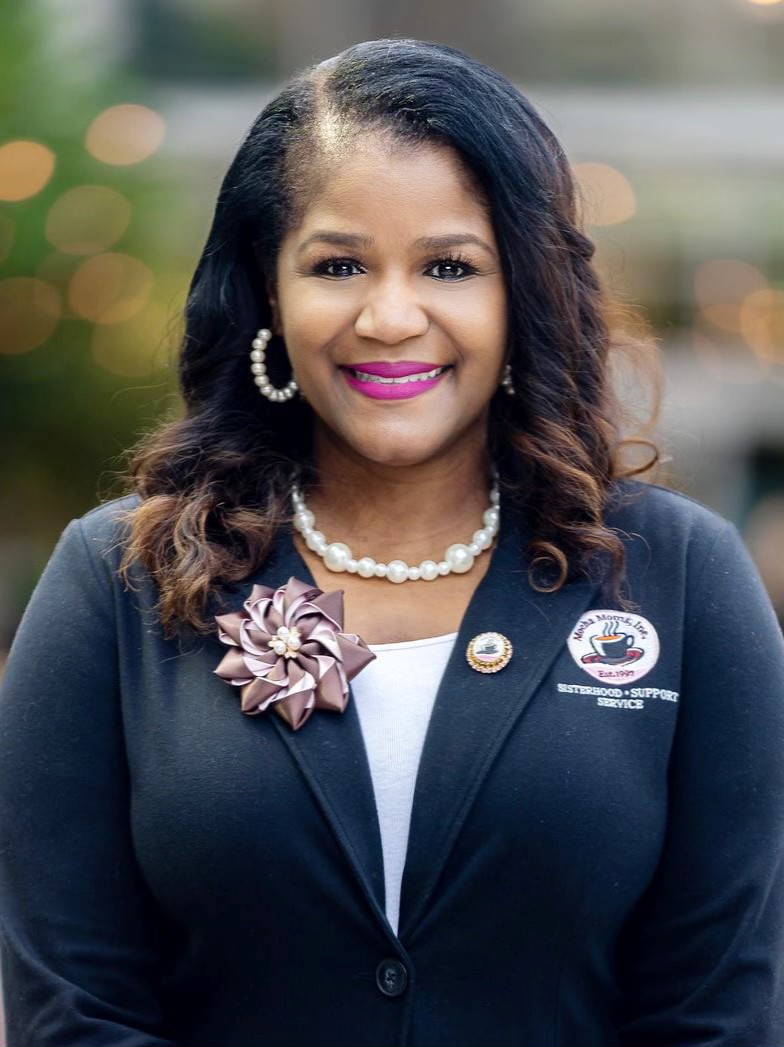 LaShaun Martin is National Vice President, Operations of Mocha Moms, Inc., a non-profit organization with nearly 100 chapters in 29 states, and a fast growing online presence of more than 100,000 followers dedicated to supporting mothers of color. Mochas host educational summits, health and wellness symposiums and financial literacy workshops. Mochas are actively engaged in weekly support group meetings, moms-only events and a wide range of community service.

LaShaun has spent more than 18 years in organization management, working in the public and private sectors. Previously, with the State of California and Maryland Department of Corrections, LaShaun managed public education, research, victims' services, national 9-1-1 Emergency systems, Criminal Justice Information System, Parole Commission, Governor's StateStat and Federal Bureau of Investigation (FBI) programs. Formerly, as an Education Event Services Manager for Hewlett Packard, LaShaun managed educational events and resource in Asia, Europe and the United States. She now serves as CEO of her own companies, MPower Social Media Management and Shootie Girl™ Custom Rhinestone Apparel and Blog - Positive Messages for Women and Girls. LaShaun is passionate about service and ensures her company reflects a heart for service by partnering with organizations such as Heart of Haiti, Her Zimbabwe and The United Nations Foundation - Shot@Life Campaign.

As a social media professional, LaShaun has developed and managed social media campaigns for the Obama White House, Wells Fargo, Disney Studios, NBC, Universal Pictures, Lionsgate Films, Sony Pictures, Turkish Airlines, Social Good Summit, Lifetime TV and McDonald's. LaShaun has written articles for Johnson & Johnson, Moms Clean Air Force, MomsRising, Christian Women Today, Shot@Life and The United Nations Foundation. LaShaun's largest campaign garnered 8.1 million impressions.

Joining Mocha Moms, Inc. in 2005, LaShaun has held many leadership roles. She served as the Northern Prince George's County Chapter Co-President where she led the flagship chapter into one of its most successful years, serving the membership and community. In 2008, LaShaun promoted to Mid-Atlantic Regional Director, overseeing 18 chapters in Washington DC, Maryland, Virginia and Delaware. In 2010, LaShaun served on the National Board as National Director of Social Media and Community Service, growing the organization's social media presence to 100,000+ followers and leading community service efforts with Mocha chapters across the country. In 2017, LaShaun was appointed as National Vice President, Operations, the very first such position within Mocha Moms, Inc. LaShaun served as 2009, 2013 and 2015 National Conference Chair and is the recipient of 3 President's Awards.

LaShaun has developed many procedures and leadership training strategies that have been incorporated into Mocha chapters and regions across the country. Each of her Annual Leadership Summits and Regional Conferences have been introduced to sold out participation, which is a testament to her successful leadership style.
LaShaun represents Mocha Moms Inc. in the media and events to include the Huffington Post, International Social Good Summit, Moms Plus Social, Johnson and Johnson, The United Nations Foundation in Uganda, Africa and the Obama White House.
As an accomplished singer, worship leader and vocal trainer, LaShaun has recorded a CD and is currently working on her next music project. LaShaun has performed with Ledisi, The Clark Sisters, Bebe Winans, Fred Hammond, and many other artists.

LaShaun is a charter member of the Greater Suburban Maryland Chapter of Jack and Jill of America, Inc. She is also a Board Member and Advisory Council Member for World Moms Network and MOMentum Nation.

LaShaun obtained her Bachelor of Science degree in Business Management (magna cum laude) from the University of Phoenix. She resides in Prince George's County, MD with her husband and two daughters.