Shalaun Newton
National Director of Corporate Sponsorships and Partnerships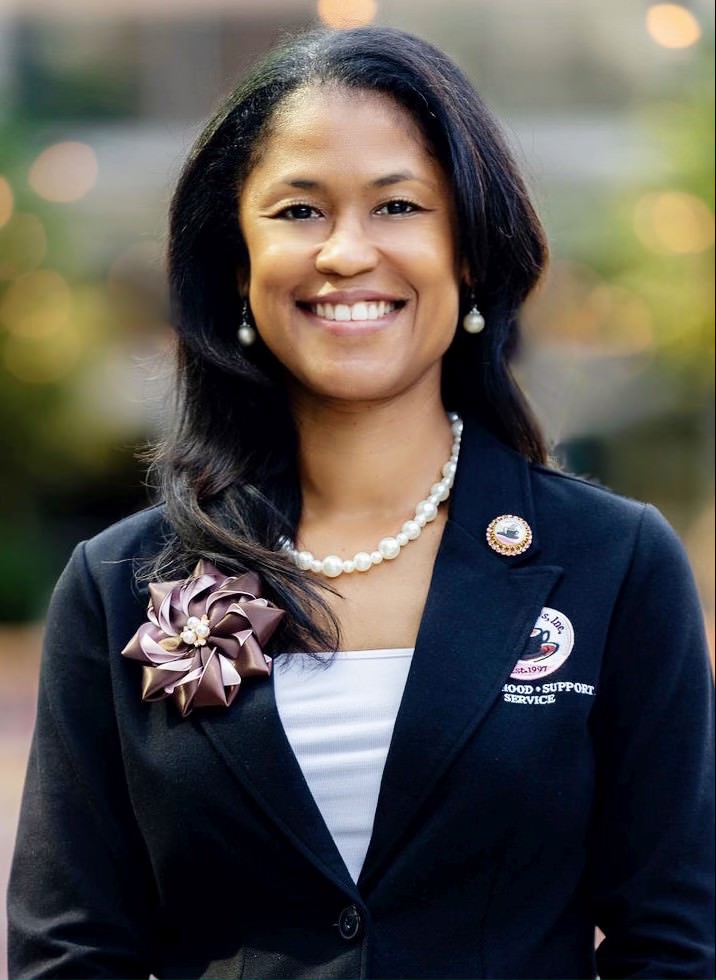 While Shalaun has been a stay-at-mom for the past 14 years, she has held various non-profit organizational leadership positions. After her position as a President of the 2006 Mocha Moms, Inc. Northern Prince George's County Chapter of 100 members, she became an officer of the organization in 2007. As the National Director of Corporate Sponsors and Partners of Mocha Moms, Inc, she serves nearly 1,500 members and 55
chapters in 20 states with an online community and social media following of more than 100,000. Shalaun is also the Co-Founder and Vice President of Emerald Gems Foundation, Inc. In addition, she served on the Girl Scouts of River Valley Board of Directors for two years. And served for four years as the Historian for the Prince George's County Chapter of Jack and Jack and Jill of America, Inc.

Shalaun made a difficult decision to leave Corporate America to become a stay-at-mom when she and her family relocated to the Maryland due to her husband's career. Prior to becoming a stay-at-mom, Shalaun was the Senior Marketing Manager in the Strategic Relationship Services (SRS) of the American Express Consumer Cards Division in New York City for three years. At American Express, she gained invaluable experience in developing and executing multi-million dollar cross-sell channel strategies that have evolved the business for the SRS travel related products improving acquisition channel efficiency and providing world-class service to their customers. Her twelve years of management experience in financial services, health care and transportation, has allowed her to utilize her marketing and sales expertise to serve her affiliation's membership and our community.

Shalaun works with existing and prospective sponsors to develop mutually beneficial partnerships to help expand and enhance Mocha Moms, Inc., in addition to supporting the organization's National Community Service Initiative of "Closing the Gap in Minority Health, Prosperity and Achievement". Shalaun has raised a substantial amount of funds for Mocha Moms, Inc. by establishing and executing mutually beneficial partnerships, such as the 2008 Mocha Moms, Inc., and Soft & Beautiful Just For Me "Take Your Daughter to the Library Day" in six cities to promote children's literacy; 21 Mocha Moms, Inc. Disney's Princess and the Frog Pink Carpet Premieres across the cross the country; Wells Fargo Wealth Management Education Series in ten markets, Proctor & Gamble Swiffer and Mr. Clean Mocha Moms Ambassador program, etc… Our sponsors have also included McDonald's, Kmart, Johnson & Johnson, Scholastic, etc… In addition, Shalaun has generated additional funding for the organization by establishing an online advertising program in 2009 that has gained advertisers such as, Amtrak, Allstate, Universal Music Distribution, etc…

Shalaun was raised in the Midwest and has recently returned home to Minnesota with her husband of 23 years and two children. She also has a Bachelor of Science Degree in Business Administration from the University of Kansas.