Parent Nation Coordinator: Shanequa Levin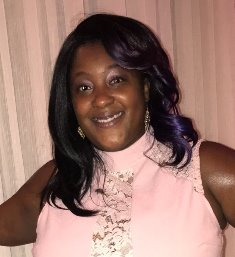 Shanequa Levin lives in Huntington Station, NY with her husband and two children. She is the founder & CEO of the Women's Diversity Network. The Women's Diversity Network (WDN) connects and mobilizes women of different backgrounds to create positive changes through a more unified sisterhood. The intent of the Network is to connect and mobilize women to create positive changes through a more unified sisterhood. The past 2 years Shanequa's collaborated with over 30 different diverse women to put on a powerful sold-out Summit. She has served as the Director for Every Child Matters in New York, the local campaign of a national non-partisan organization that works to make children's issues a national priority by building a movement to close the opportunity gap facing America's children and families. Through Every Child Matters Shanequa worked to empower New Yorkers with the motivation to have the necessary conversations with lawmakers about children's issues through: advocacy training, meetings with policy makers, meetings with policy makers, candidate forums, letter writing, petitions, calls, and social media.

Shanequa was instrumental with grassroots efforts on Long Island with helping the New York Paid Family Leave get its law passed. This law covers employees for up to 12 weeks of leave from work, if they have a baby, adopt a child, have to take care of a parent, or go on military leave. She also worked on the Raise the Age Campaign, which worked to create a law where our children in New York are no longer treated and tried as adults for misdemeanors in the criminal justice system.

In her role as a public speaker, Shanequa shares her own powerful story about surviving childhood poverty and breaking generational cycles to inspire others to take actions that can affect change. Shanequa has always believed that it is important to step up and advocate for those that need your strength and voice. On Long Island she has facilitated countless workshops on advocacy in early learning centers, community groups, training programs, colleges, and met with community members one-on-one to provide them with guidance during their journey to become lifelong advocates for children.

Amongst many things, Shanequa is the founder for the Long Island chapter of Mocha Moms and recently served as the North East Regional Director for Mocha Moms, Inc. She is also the Legislative Chair for the Suffolk County chapter of Jack & Jill of America Inc., and a founding member of the South Huntington Mothers' Center. A few years ago Shanequa partnered with others to create a vigil that unified Black Long Islanders and their allies and shed light on racism and hatred. Now she is currently spearheading a collaborative that will continue to unite Black Long Islanders and their allies through the Long Island Black Alliance.

She's publishing her memoir, Poverty's Phoenix, which is about surviving childhood poverty; an excerpt has already been published in a book titled, "All I Ever Wanted". Excerpts from her memoir have been used at events sponsored by law makers, community groups, colleges, fundraisers, etc. She is certified in Leadership through Adelphi University, the University of Connecticut, and through the Rockwood Leadership Institute. She has received several awards and proclamations for her leadership.
Contact: