Bio: Tia Jackson, Mompreneur Network Director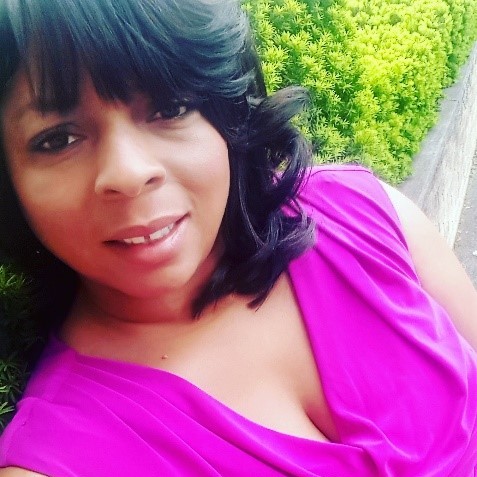 A native of Hackensack, NJ, Tia is a proud member of our Bergen County Mocha Moms chapter. She also is the owner of TJ's Southern Gourmet Restaurant, a financial professional and amotivational speaker. Her passion for supporting small businesses began as part of her long-time family legacy extending back generations before her.

More specifically, her direct experience started in the early 90's where a dream became the outward expression of her mother's love for cooking and serving others. Tia, a worker bee by nature was always ready and jumped in to support every area when needed. Tia grew up working at her mother's side at home then serving as general manager at original TJ's Southern Gourmet Restaurant located on what was later called ground zero a tragedy the shook the business and the world. Tenacious and focused she like so many found strength in re-building her life one day at a time.
Tia earned her Bachelor of Science degree in accountancy from Rutgers University. Her on the job training could now be married with her education making her even more valuable to the family and small business community. Tia believes, "your greatest lessons come not from your successes but your failures, ….and you'll never really fail if you never quit."

As a single mompreneur with a newly launched platform "Talking with Tia" began in March of 2017 she is fueled daily by her passion and purpose to be a transparent example for others in business and in life. Currently working on her book, "When Life Happens" a journey of how she continues to learn to overcome life's challenges and changes of growing up in a family owned business along with her personal trauma, trials and triumphs as a single woman entrepreneur. Her goal is to be just one more light, one more reminder to young girls, women and others who are striving to be keepers of their own destiny that no matter what, you must "keep going" because life happens to all of us, it is our decision how we will live it.

Tia is most fulfilled in sharing time with her daughter, closest family and friends, believing that laughter is truly like medicine for the soul. She serves on the Board of Director for Blossom Sisters Dance studio, a member of Rutgers University Alumni Association, Mocha Moms Inc serving her Bergen County chapter as current treasurer. She has also enjoyed serving as Rising Tide Capital's Business Development Coach in the "Start Something Program" and facilitator for John Hope's BOOF program of Atlanta, Ga teaching financial literacy in urban school's districts.

She believes that "you must refuse to lose, if you are ever going to win."
Contact: